Top 10 UI/UX Design Trends in 2021- Top trends you will love – Denovers
Faizan
Aug 27, 2021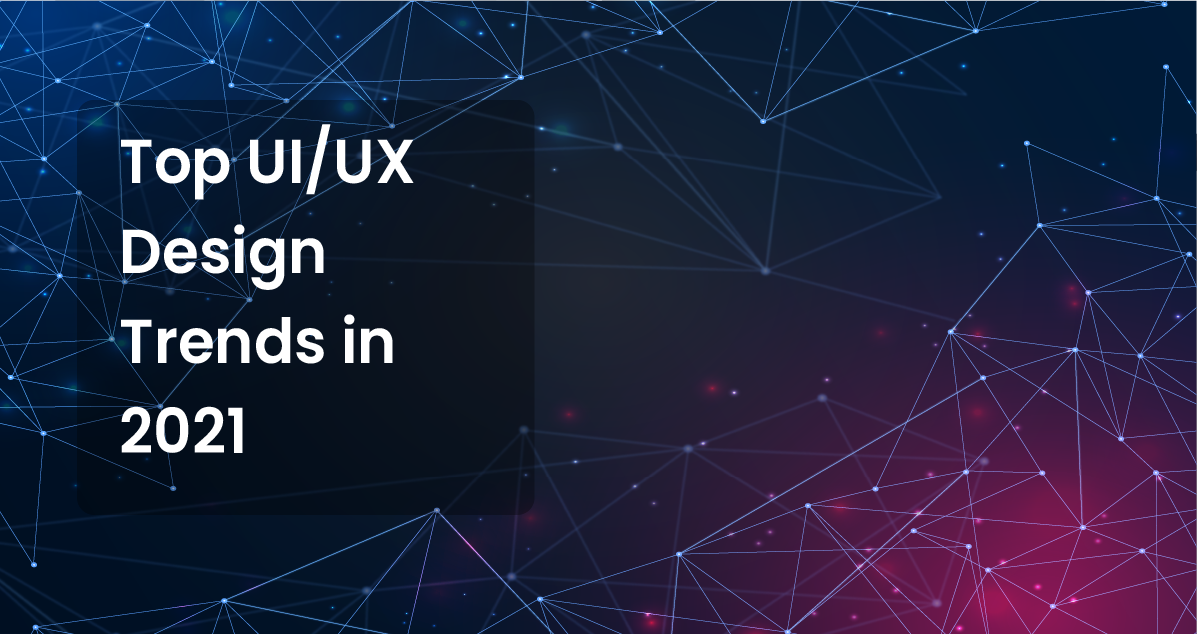 In the world today, to make your product stand out from others, you need to follow certain design principles. To explain these design principles, we have picked the best top 10 UI/UX design trends for you to seek out this year. People get bored by using the same interface over and over again. For this reason, they want to see the novelty in the designs with every passing year.
Adopting new design trends will let your product grow and appear more acceptable to the users. But to get to the level where you can produce something different requires a lot of knowledge. And through this article, I will try to pour every bit of knowledge into your head. That would enable you to perform different experiments on your product.
Let us discuss the top 10 UI/UX design trends of 2021 one by one in detail:
1. AI-Powered Interfaces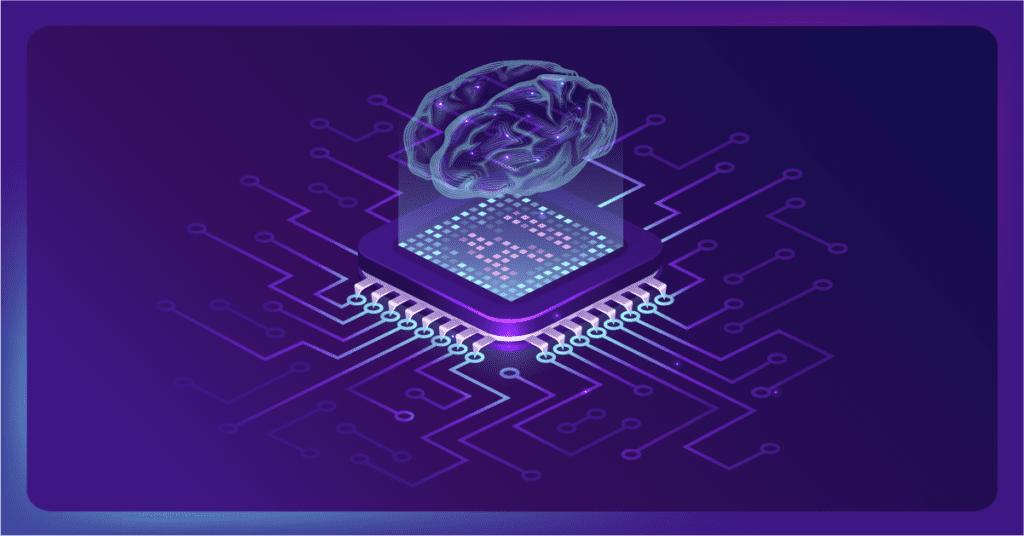 These new kinds of interfaces are slowly making their way into the market. AI-Powered Interfaces can take care of the functionalities and require users to do the least to achieve their tasks. Such as without the use of a mouse or a keyboard, you can interact with the computers. Just like you pass commands to one of your servants. What more could one want? When computers can listen to what you are saying without having to touch them. Computers take orders from you as an obedient slave.
Google map is a solid example of AI-Powered Interfaces. It can tell you the best route by analyzing all the directions. Similarly, the Smart Reply tool in Gmail does an excellent job for non-English speakers. There are some other services like online plagiarism checker and Grammarly that have AI. The list goes on and on. You are going to experience some interesting AI technology in the years ahead.
AI-Powered Interfaces have started to become a norm. Soon, artificial intelligence will take over the entire industry because of its unimaginable strength. AI is the perfect replacement for humans. Once, AI was in fiction stories, but we are already living in the future.
2. Augmented Reality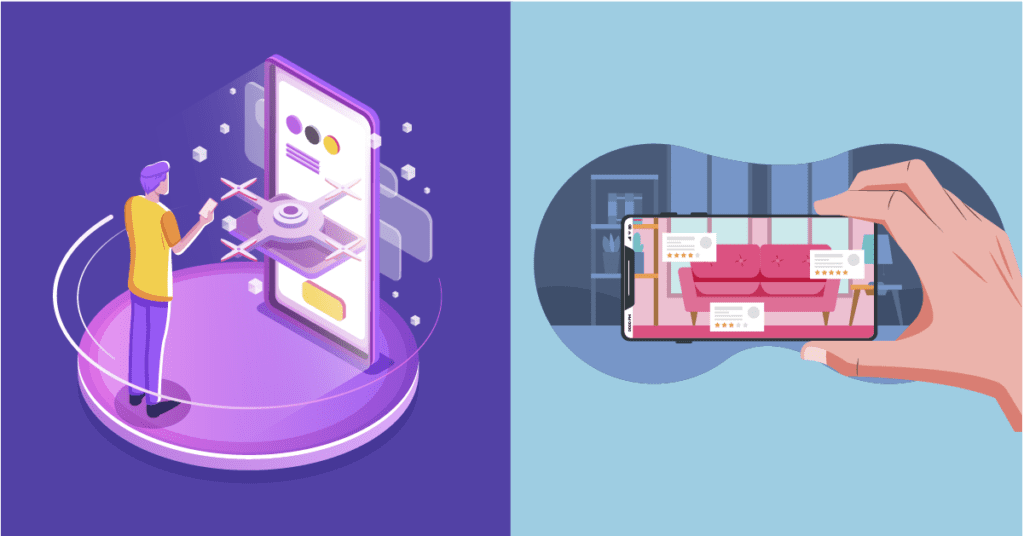 It can better be called mixed reality. It is because it is a blend of actual and virtual worlds that go side by side. It's undoubtedly the most wondrous trend of the current times that allows you to enhance your existing environment. One advantage is you can set up surroundings your way virtually.
For instance, Snapchat Filters are a great example of AR as we can adjust different models and change our looks in real-time.
On the other hand, we have examples of Google and Apple that have already introduced their AR platforms and have nailed the market. There's a lot of hype about Apple Glasses as they are considered the perfect AR visuals of the time. This experience gives us a chance of interacting with virtual objects in a physical space.
Augmented reality provides the features to carry out multiple tasks simultaneously while being in our own physical space. That means we have the luxury of working in both environments at the same time.
This technology is highly effective for those people who are always short on time or burdened with tons of things. Agree or not but the coming years will be full of augmented reality wonders, and you will love it.
3. Virtual-Reality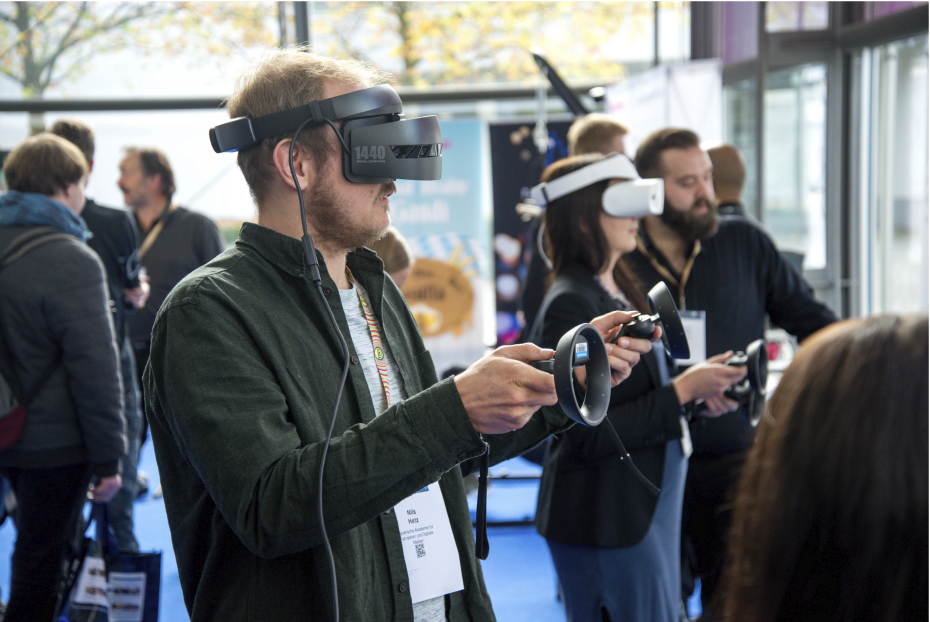 Closely related to Augmented Reality but is different in many ways. The difference is that it takes one to a new world. Whereas in augmented reality, you remain in the same world and enjoy the virtual experience. Virtual reality is all about safely experiencing real-world scenarios.
Pilots are trained with the help of virtual reality first before they are allowed to fly the airplane for real. There are so many applications for VR, such as video games that are played by wearing VR headsets. It is now possible for you to live in a world of dreams without sleeping. By using this technology, you can even interact with virtual creatures and kill your boredom.
Virtual reality can play a significant role in the times of covid-19, especially in the education sector. VR can be utilized to teach innumerable subjects. Even the kids of early grades would find learning through virtual reality a fun thing.
VR has its benefits and is an integral part of every design trend because it is the foundation of modern look.
4. Remote First – Hybrid World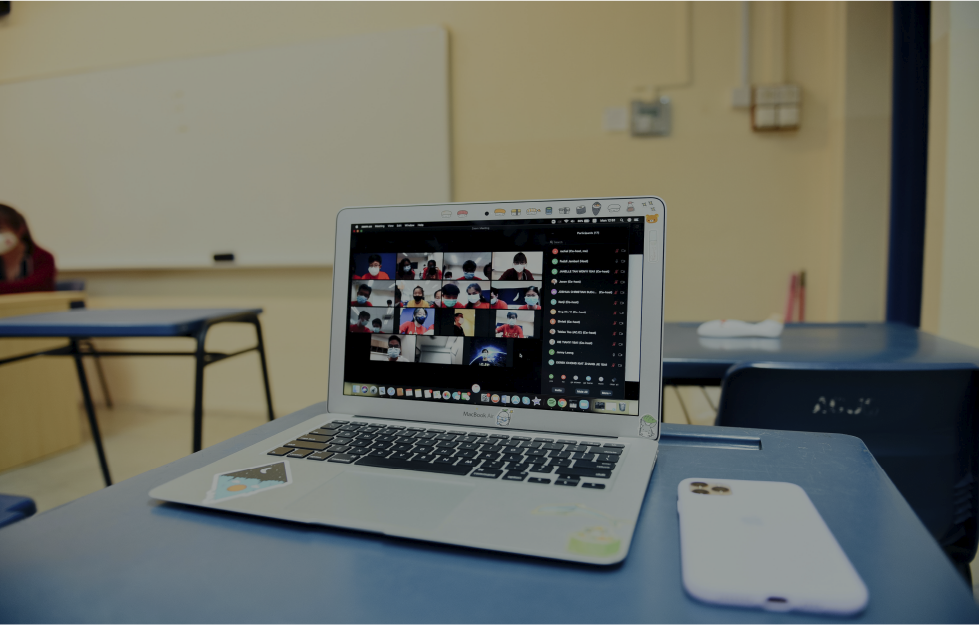 The advent of the covid-19 pandemic has compelled many companies to change their strategy. Therefore, companies have transitioned their work environment from in-office to a remote-first or a hybrid world.
The remote-first companies have most of their staff working outside the office because they hire employees on a work-from-home basis by default. That is why remote-First culture has given rise to online meetings that have resulted in a wide variety of remote meeting apps. Such as Zoom, Microsoft Teams, Google Meet, RingCentral, etc. The online meeting culture has made remote working a possibility.
After the inclusion of important features like muting the microphone and locking the keyboard, the apps have become more reliable. And these features are very well praised as these are considered a lifesaver for most.
For daily assignments we have Slack, ASANA, etc. that provides a platform for the team to collaborate.
Remote-First is considered better than Office-First and Office-Occasional, because it gives the employees leniency that has a positive outcome.
Automatically this results in increased productivity, and management issues are solved.
5. Glass Morphism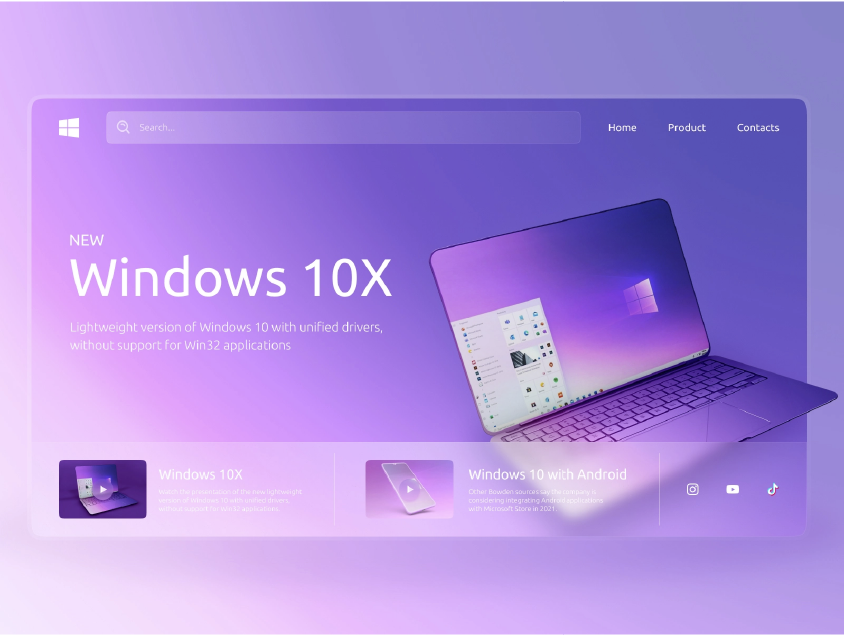 The trend of glass morphism was first introduced in 2013 and brought a change in the design industry. But now, it has become a modern design technique. Glass Morphism is resilient enough to display images within images. It means we can display multiple images by leveraging the see-through or transparent background. Since it is all glassy, it becomes easy to reflect the vivid colors, and this quality attracts the onlookers.
Windows 11 has also utilized glass morphism to enhance the user experience, and it has proven to be a success. The inclusion of glass morphism is an update to Neomophism from the earlier versions of windows like Vista.
These images also provide us a unique way of presenting our product to the market in the most effective manner. They are still counted among top 10 UI/UX design trends.
6. An Era of Design Systems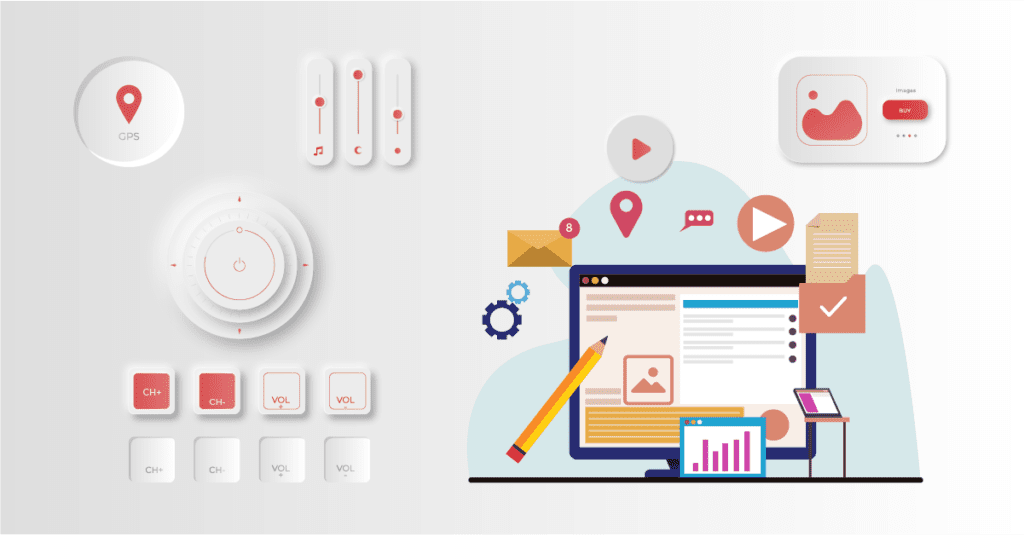 Design Systems is a set of rules that a company comes up with realizing its needs and all the factors that could contribute to productivity. Design systems are just not restricted to app designs and algorithm writing techniques.
Google has built a toolkit called 'Material Design' which assist designers to make their designs. There's also 'Microsoft's Fluent Design System' that lets you view the changes in real-time and also lets you access them from anywhere.
Design systems help to get rid of certain anomalies that hinder the company's progress. If things remain the same even after implementing a design system, you surely need a new one.
A design system should be able to help you with measuring scalability, inefficiency, and inconsistency. These are the things that can make or break your product.
7. Voice User Interface – Touchless Interactions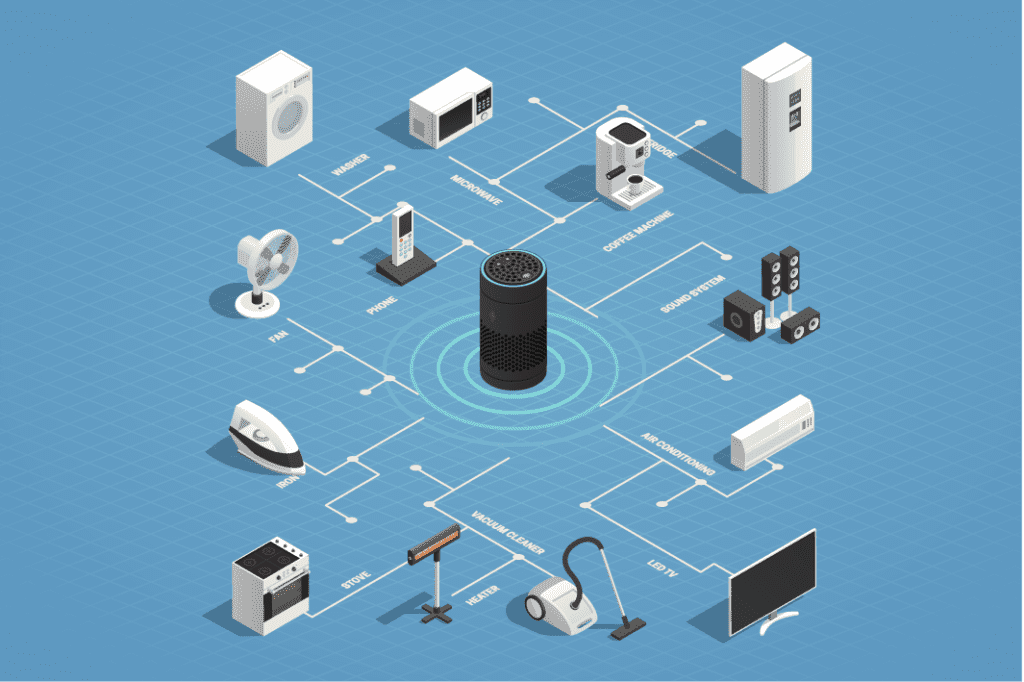 We are already witnessing different forms of voice user interfaces such as Cortana, Siri, and Alexa. These interfaces got popular right after being introduced as they provided the facility to do multiple things in a single go. These mind-blowing features have almost eliminated the need to touch the device.
Google voice command and MS word dictation feature are the best known voice user interfaces.
An even more advanced feature is the gesture-based interaction or just touchless interaction used in PlayStation. This gesture-based interaction eliminates the chances of error that is why they are likely to replace traditional touch.
8. Frictionless Onboarding and Authentication
Frictionless Onboarding is the name of a process that helps to make the authentication of users smoother. The best example of this is the digital payment gateway and also the sign-up process. The fewer complexities the process will have, the more frictionless it will be considered.
The Apple iPhone has the most frictionless onboarding experience as it has lesser functions. Food delivery and online shopping apps such as Food Panda and Amazon, are constantly engaged in making their onboarding process frictionless.
It makes the system fairly fast, and therefore less time is consumed during the operation. Having lesser options will automatically make the process quick and responsive and will appear more friendly to users. We all are aware that frictionless interfaces are user-friendly, which is why they are always most wanted.
9. 3D and Immersive Experience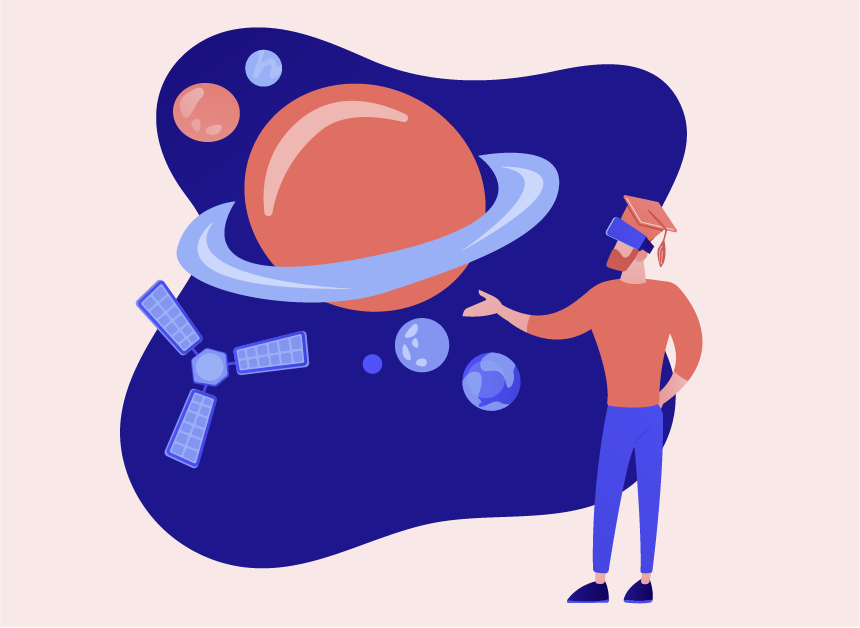 The immersive experience is all about absorbing the users inside it. If that experience is put together with 3D, then it simply adds to the beauty. 3-dimensional experience makes us feel like we are in the real world. That is why we get so fascinated when looking at unique 3D models.
The gadgets used to create 3D immersive experiences are HTC Vive, Oculus Rift, PlayStation VR. All of them are excellent at providing an immersive environment.
A digital experience cannot be immersive without the essence of 3D touch. 3D design plays a supporting role when it comes to creating an immersive experience. Thus, 3D Immersive experience is among the top 10 UI/UX design trends.
10. Super Apps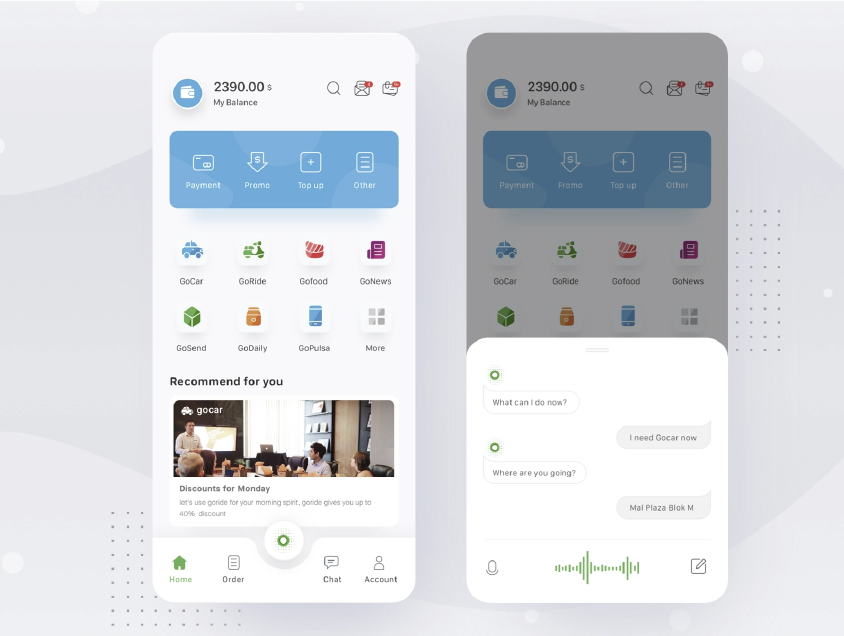 Super App is the app that contains all of the applications from third-party vendors in a single app. That means you don't need to download any particular app for just one specific function. This thing will save a tremendous amount of space in the phone while keeping the performance optimum. The best examples of them are WeChat, Paytm, Grab, GoTo, etc.
Super App contains everything from grocery, online shopping, online transfer of funds to ordering food, mobile recharge, etc.
There are over 5 million apps on the google play store and more than 2 million on the IOS store, but only a handful of super apps are present. Countries like China have the highest number of super app users, with India being the second. The Super Apps are much more successful in Asia than in any other continent. The only reason is that popular apps like WhatsApp, Facebook, Twitter, and others are not allowed in most Asian countries.
Conclusion
The UI/UX trends discussed in this article are still emerging and would take a while before fully implemented. But tell you what each of these trends is strong enough to bring a notable change in the technological world. All you have to do is keep track of what's happening around you, and based on those trends, try to come up with your idea. Once you have achieved that, the next thing you should be doing is compare your product with your competitors. Finding competitors is a time-consuming task, but this will allow you to perform better since you know what is missing.
By now, you must have absorbed every bit of knowledge and would be all ready to put these things to work. It is the sole goal of Denovers to deliver impressive designs capable of attracting users right from the start. If you ever feel less motivated, come back here and give it another read to re-energize yourself.
Get to know more about the top 10 UI/UX design trends:
https://medium.com/fireart-studio/10-leading-ui-ux-design-trends-to-dominate-in-2021-351f82635a26