The UX design trends from futuristic to simplest will impact how your business perform because first impression always matters. So how you can choose a design trend that'll keep your users coming back?
May be you need a bolder design, or a more emotional design approach to perform well on the internet world where every impression of your audience counts.
To select a UX Design that is trending, you won't need to do lots of research because we've compiled a list of top 11 UX design trends which will help you choose the best UX design for your application.
The latest UX trends have taken the design world by storm, and we see a mix-match of past and future designs. This very phenomenon is compelling us to adopt classic UX industry trends for the sake of simplicity. The trends that were once dead, are now coming back to life.
Many design agencies around the world are busy inventing design forms that are good to go in 2023. People of the present day, want to see more innovation in the design world which is leading to more personalized experiences. This confirms that UX design trends hold a very bright future and we are yet to witness the best.
Shifts in UX Designs
All the shifts in UX design trends we have seen so far were a mixture of previous and new ones. For example, in 2021 and 2022, there was a boom in dark mode designs and glass morphism. But 2023 holds something different, we will be seeing more innovative designs with probably some good animation. An illustration of designs that depicts lively experiences.
There have been massive shifts in UX designs in the last few years, as usability is more important. User experience has become a fundamental part of every design, and Google has supported this cause.
A design containing AI can attract more user attention than any other form. With the inclusion of AI, many designs are now more user-centric and take into consideration users with disabilities. UX has given rise to accessibility, so, a good UX design balances all users whether with disabilities or not.
The shifts in trends have become so mesmerizing that they have the ability to grab all of the users' attention. This is living proof of how much depth modern designs contain.
Analysis of UX Design Trends
The future of UI puzzles with so many possibilities. Analyzing different trends becomes a cumbersome task.
We felt like doing an analysis of some of the world's top UX design trends to help you with your decision-making.
Though this trend made its entry a couple of years back, its popularity is getting wider day by day. People love dark screens because they give a sense of modernism. This is the reason why this trend is still in the game, with the possibility of it continuing in the coming years.
It has been widely in use for many years because it helps in beautifying the text. The beautiful text that users want to see. Integrating writing styles with UX design trends gives users ease in understanding the design flow.
The minimalistic approach eliminates extra stuff and focuses on the main thing. This just cleans away all the additional stuff and users like what they see. The rule says, the simple the better. Keeping the design light will urge users to stay longer.
Users experience a personalized world that is based on their own choices. Showing targeted ads related to their preferences is one example of that.
Modern UX Design Trends
Modern UX design trends are inclined more toward simple designs that are as clear as crystal. So, these clear designs contribute to a better user experience that fuels user interest. Many present-day designs are becoming a thing of the past and old designs are coming to the fore.
Product designers often perform different practices that result in the invention of new designs. We will discuss each of them in detail, so you can have a year full of trendy designs.
We have prepared a concise list of demanding designs that will surely back you in your design endeavors in 2023.
If we ever talk about current UI UX design trends then we get to see so many results around us. All the trends are fascinating in their spaces and have one unique purpose each. As a B2B or a B2C company, in both cases, you need to stay updated on contemporary UX design trends. You should have some deep insights into design trends before jumping into the design world's deep sea.
We will discuss every design in complete detail with realistic examples, so you have to go through the guide thoroughly.
1. Custom- Cursor interactions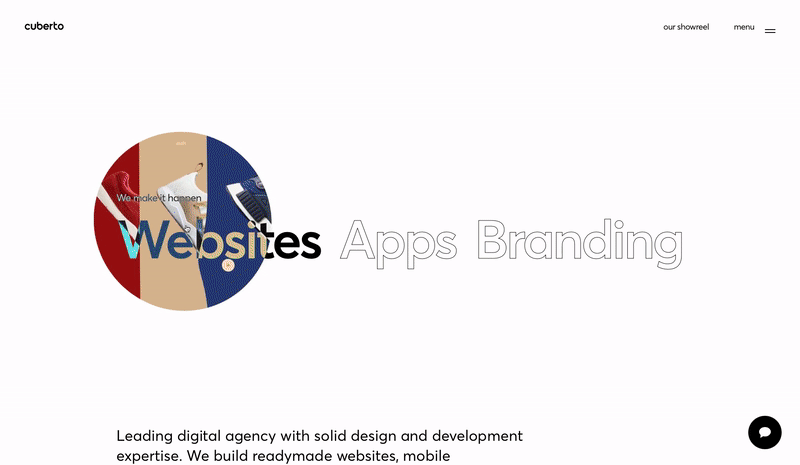 Works more like a spotlight, when you hover a cursor over an element it gets magnified. The magnified images clearly highlight the information that you want to see. These interactions make your cursor movement fun, where you get the advantage of navigating freely.
Among other UX design trends, cursor interactions are the ones that are helping users from top to bottom. Without this feature, navigating the website would still be an old boring thing, and could become the cause of losing traffic.
When a cursor hovers over an element all the important parts of the story start flowing in the form of slides. This feature also gives you the advantage of not scrolling through all the webpage and reading all about it by staying in one place.
Advanced cursor interactions are helping users in saving their time and letting them find what they are looking for. It has proved to be a technique that people use to avoid headaches as they don't have to focus deeply. Designers need to be applauded for their unprecedented found.
Pros:
Saves you from the stress of scrolling when you are short on time.
You don't have to search in detail.
Cons:
Chances of missing out on important information as you see the story inside a small highlighted point.
Always the need to move the cursor to a specific point.
2. Gradients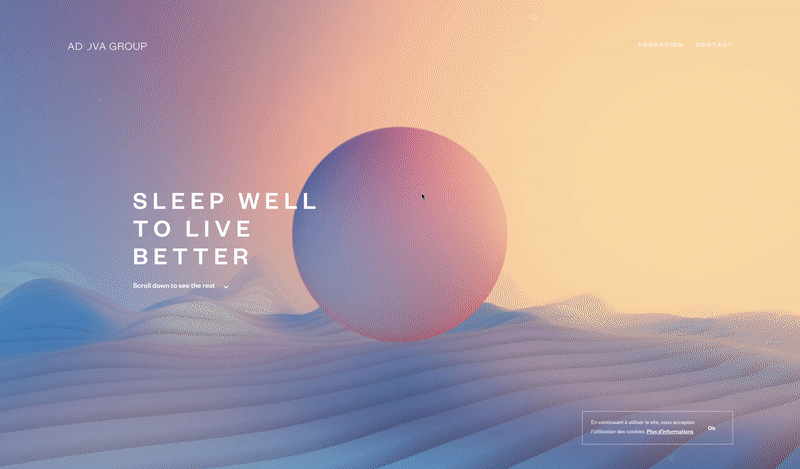 A design cannot be attractive without the proper use of colors. So, to fill this gap, designers take the support of gradients, because they make a design attractive. When designers think of ways of beautifying the design, the use of gradients comes first on their list.
Gradients help out massively in creating the exact layout that could fit according to the features of the website. Current UI design trends demand the adequate placement of colors to meet the professionalism criteria. Designers often set their own standards, but they must comply with user expectations.
It is good practice to play with different color combinations to come up with something new. To invent a new UX design trend, colors have to be spilled and then given their proper places. A smart tactic is using old techniques to produce modern designs, and gradients have the potential to help you with that.
Pros
Gives the design its true identity and keeps the colors just right.
Design can be made with many variations filling in more colors in the areas where necessary.
Cons
The excess of color combinations can make your design ugly.
Gradients have limited usage and cannot be applied to all UX design trends.
3. Scrollytelling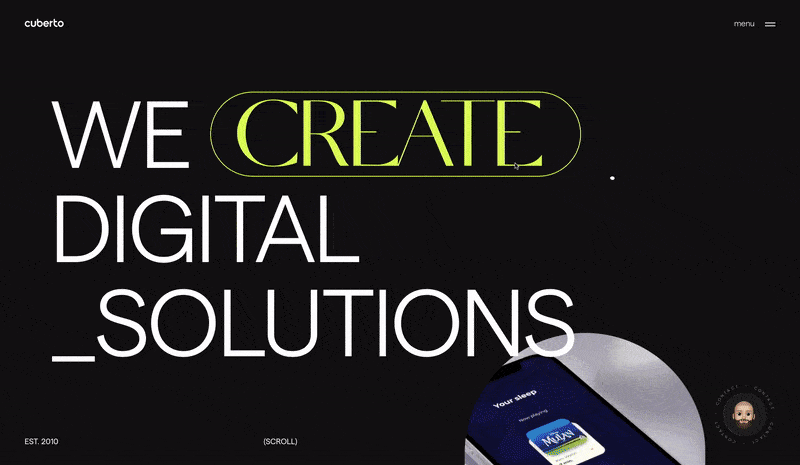 There can't be a perfect way to present your stories with a mixture of images, videos, and text. Stories containing only text are slightly becoming a thing of the past, and newness has become the need of the hour. Scrollytelling is just the UX design trend that was needed in the design world.
Scrollytelling has made displaying engaging stories easier than before because of its attractive effects. As you scroll down, you will see images zooming in and zooming out, telling you all about the brand. The good thing is, you are not bombarded with information at once, things appear gradually. That is what users like the most, they only like to know enough that they can digest.
Pros:
An easy and convenient way to understand the brand story in under a minute.
A new experience to learn through a blend of text and images.
Cons:
Excessive use of scrolly-telling could make you irritate to read through long passages of text. So you shouldn't make this your habit.
4. Emotional Design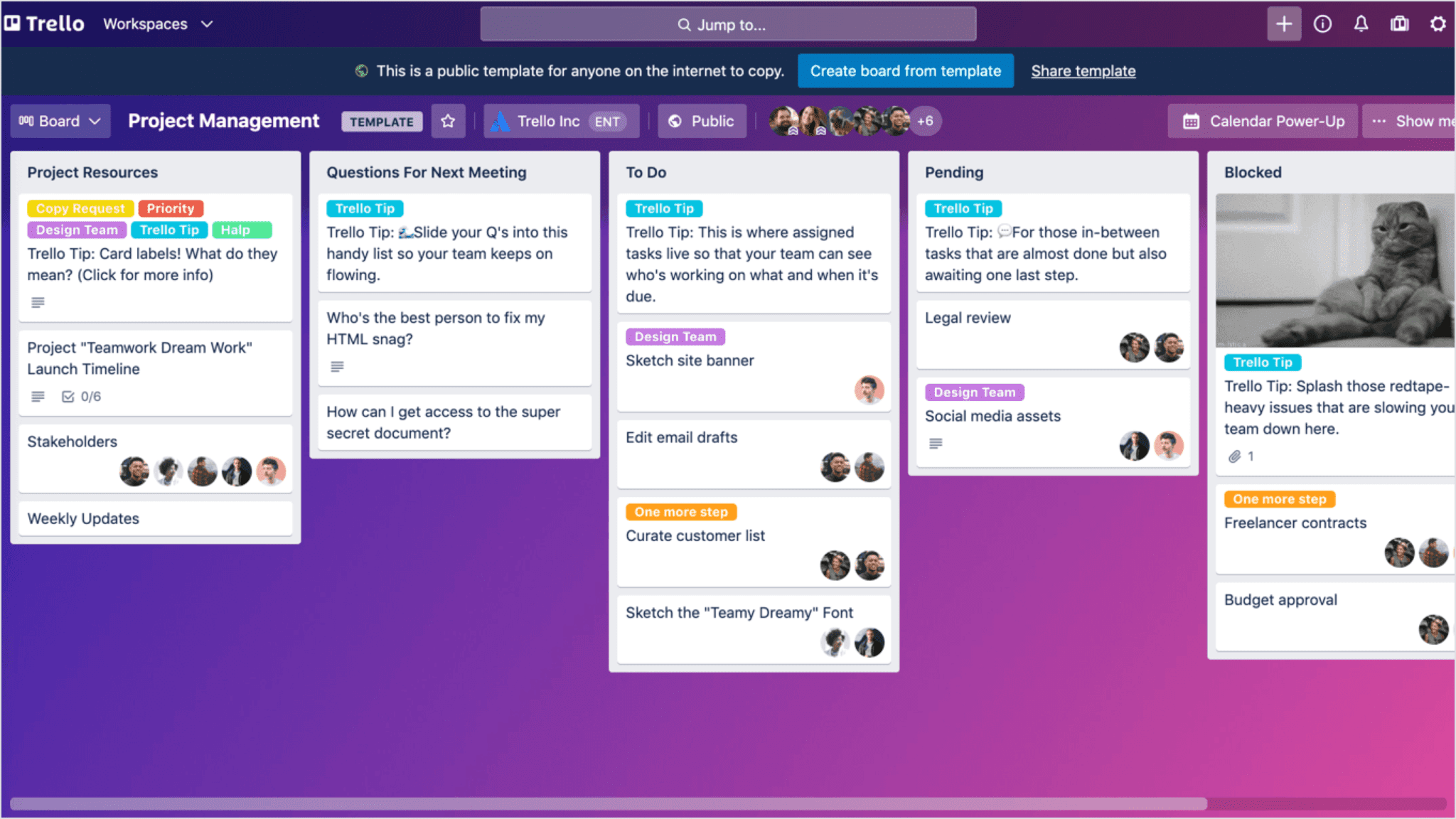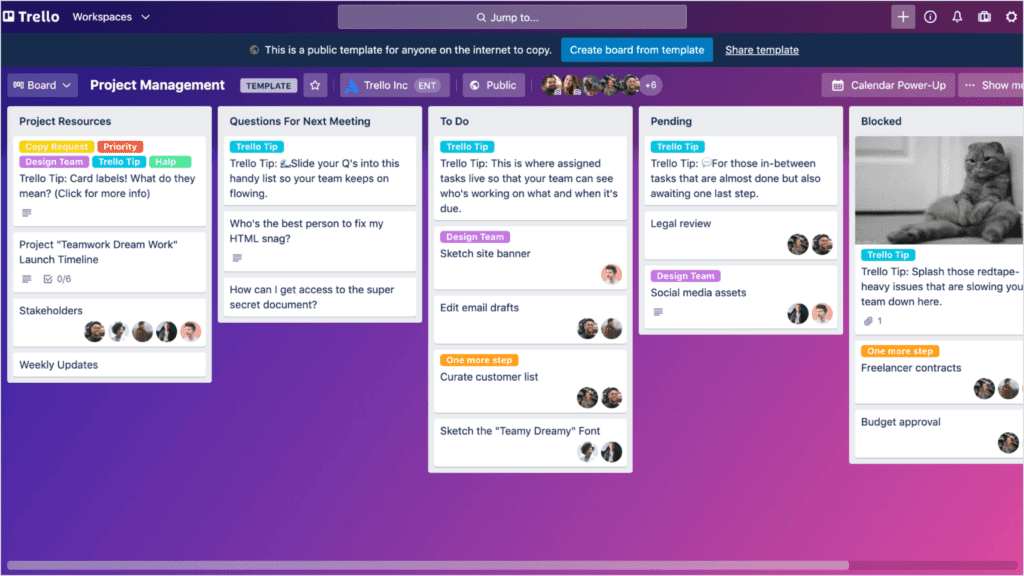 Emotionally appealing designs tend to make people get to experience it time and again. If the design has the ability to provide people with what they want then they are emotionally triggered by its usage. This notion makes them come back multiple times just because they think their objective will be fulfilled.
We can take the example of Trello that how much effort they have put into making their designs emotional. The placement of cards according to their completion status gives users a feeling of accomplishment.
There are many websites around that offer design services and are specialized in producing emotional designs. Emotional Designs are key to inviting customers with little effort and be benefitted from them.
Pros
Emotional Design helps in creating memorable and engaging experiences for your audience.
It increases the positive association between your product or services and audience desires.
Cons
Emotional Designs need lots of research, resources, and effort to implement.
It creates inconsistency and confusion when you start implementing it in your project.
5. Bolder Minimalism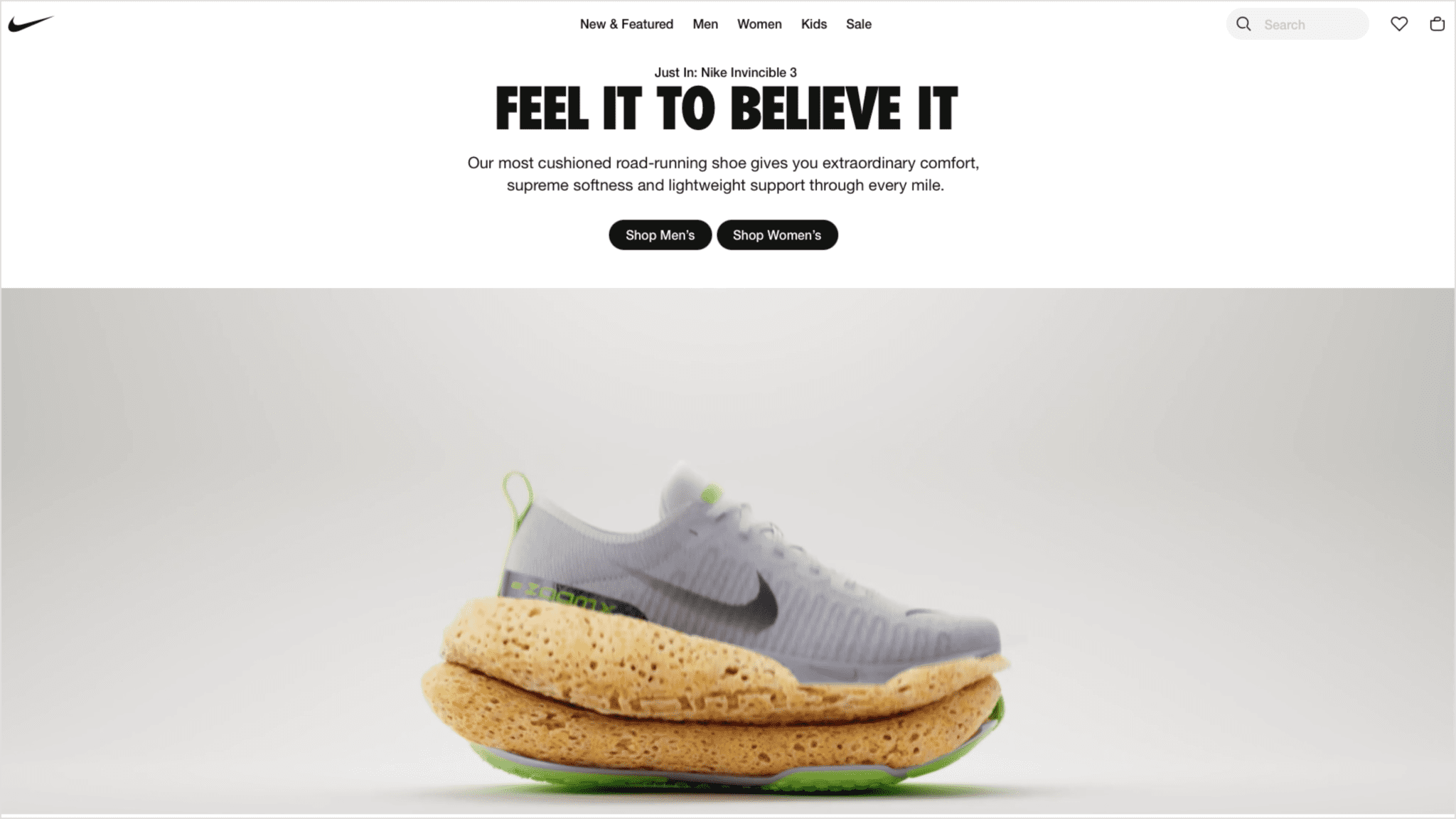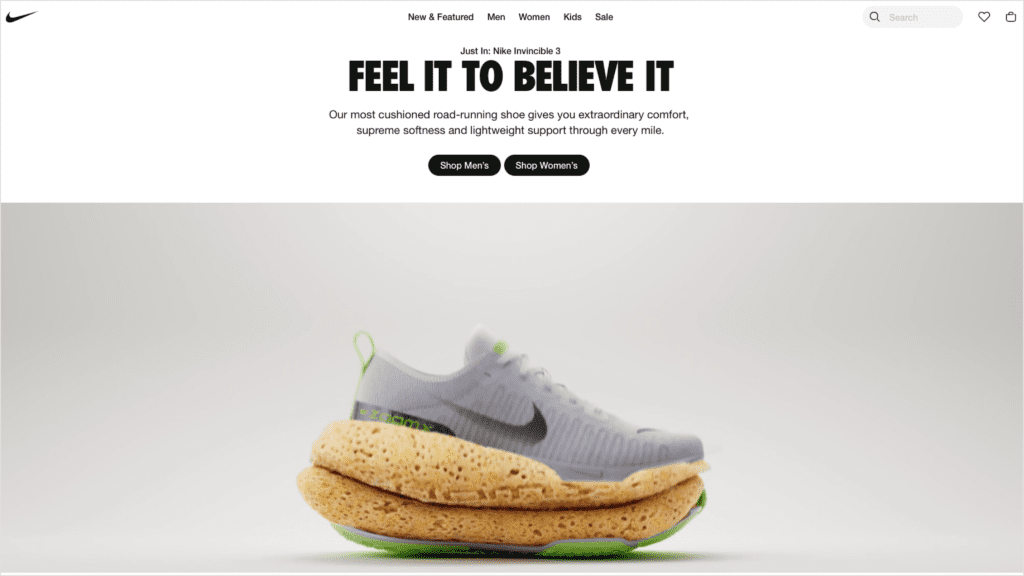 Minimalism refers to simplicity, basically, the content has to be as less as possible for users to see through each aspect clearly. But, a minimal design should speak the whole story and the message it conveys shouldn't be just half. Rather, the design is expected to carry some weight, and that is why the 'Bolder' touch is given to it.
Bolder Minimalism exists to provide users with the taste of a light story with a heavy message. That's what users want to see, no matter what, but the task achievement should be made easy. That should be your objective as a designer to have a user-first approach in your designs. If you care for the users, then they would care for you in their own ways which is beneficial for your company.
How Minimalism is Making Lives Easy
Techniques of minimalist design are only a couple of years into the market but making a big impact in terms of user engagement. As the Bolder technique is becoming known to more people, the user base is increasing at a massive rate.
Large font sizes are just another way of design to accommodate people with vision problems. To help with the readability of the design which makes it easy to read through. Large font size also contributes to the betterment of the look and feel of the site or product.
Immersive experiences contain more visual content such as images and videos to provide a good experience. When large font sizes are combined with an Immersive experience then you get to see a whole new dimension. We have the example of the world's known shoe store Nike and how beautifully they have integrated minimalism tactics. As the combination of these two can create the most engaging experience. A website using a very particular design can surely create an emotional connection with the users. That will ultimately contribute to popularity.
It is a marvelous UX design trend that only takes the help of simple techniques, but gives tremendous outcomes. That is why it is still in the use and probably will be there for quite a long time.
Pros
The bolder Minimalism approach creates a memorable experience that differentiates your brand from other competitors
The Bold Elements look eye-catchy and grab the audience's attention and lead them to a conversion funnel.
Cons
The bolder Minimalism technique is difficult to execute because it needs lots of attention and research before application.
It is not suitable for every brand such as professional and B2B businesses.
6. Data Storytelling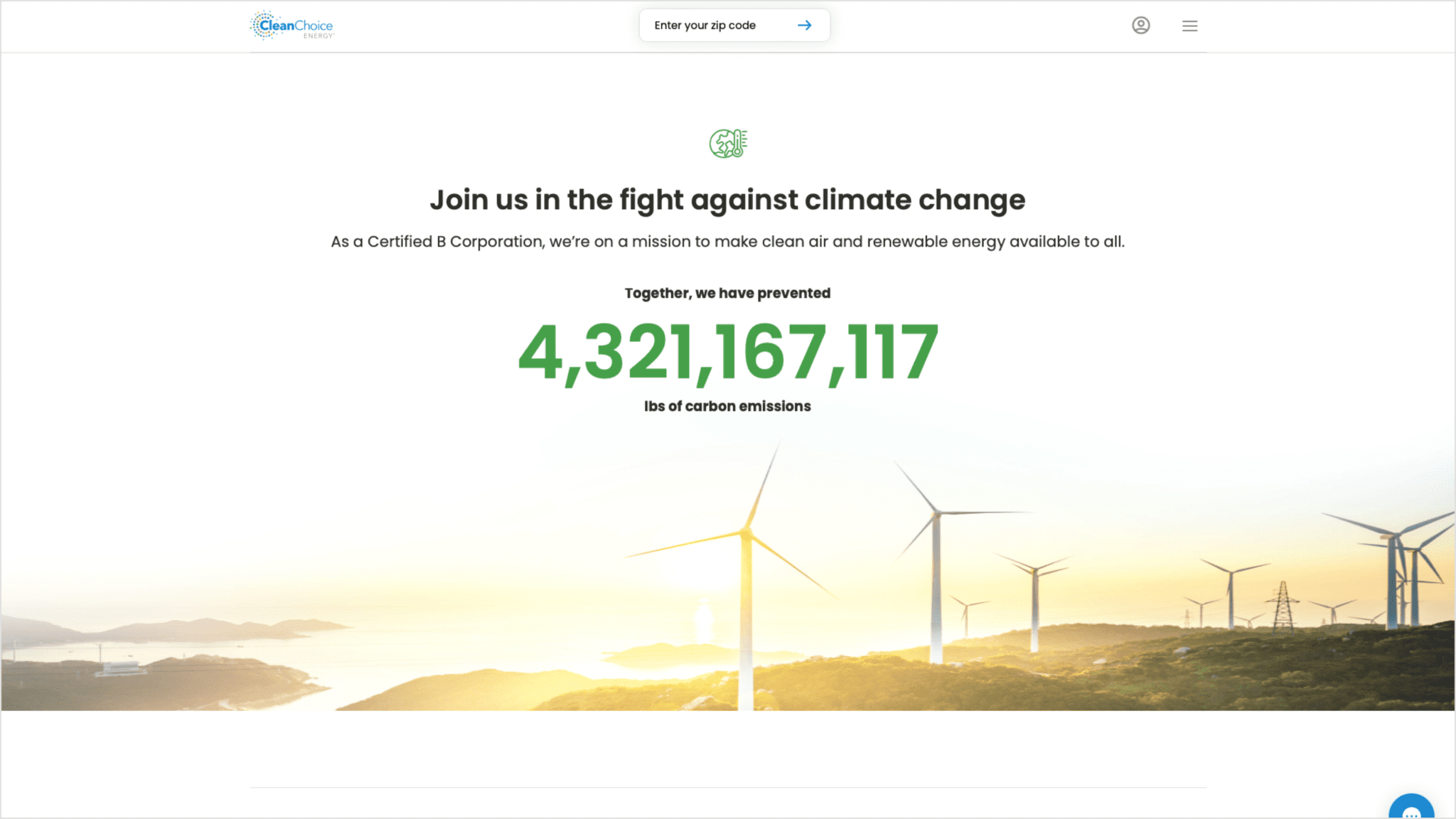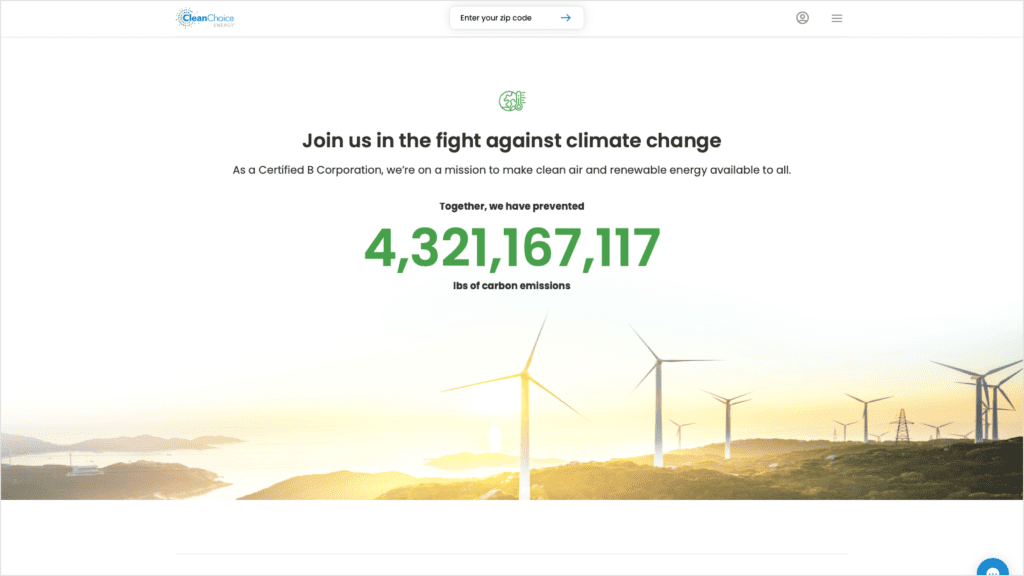 Visualizing the data has been an old-school technique but wasn't introduced into the design world until a few years back. Ever since its advent, it has become easier to analyze the complex data that was once hard to identify. Such as heat maps, bar charts, line charts, pie charts, and network diagrams. It is mainly used in the domains like finance and marketing, and it greatly helps them in predicting the performance of the product.
Another good feature of data visualization is the hover effect. When a cursor hovers over the text, then it becomes magnified. People with vision problems have started taking advantage of this beautiful effect. Sites that are using these designs have started to get more monthly visitors because of the inclusion of visually impaired users.
Data Visualization has gotten to greater heights of success in a very short span of time. This success is mainly due to the fact that it has allowed millions the ease of usability. Whichever technique has a soft corner for differently abled people has undoubtedly greater chances of success.
Pros
Data Storytelling is a powerful tool for influencing your target audience by showing reports and analytics in an organized manner.
Online audience guards up whenever they encounter promotional or disruptive marketing that's where Data Storytelling comes to the rescue.
Cons
Overreliance on data can sometimes lead to poor visuals, unorganized layouts, and poor display.
7. Cross-Platform User Experiences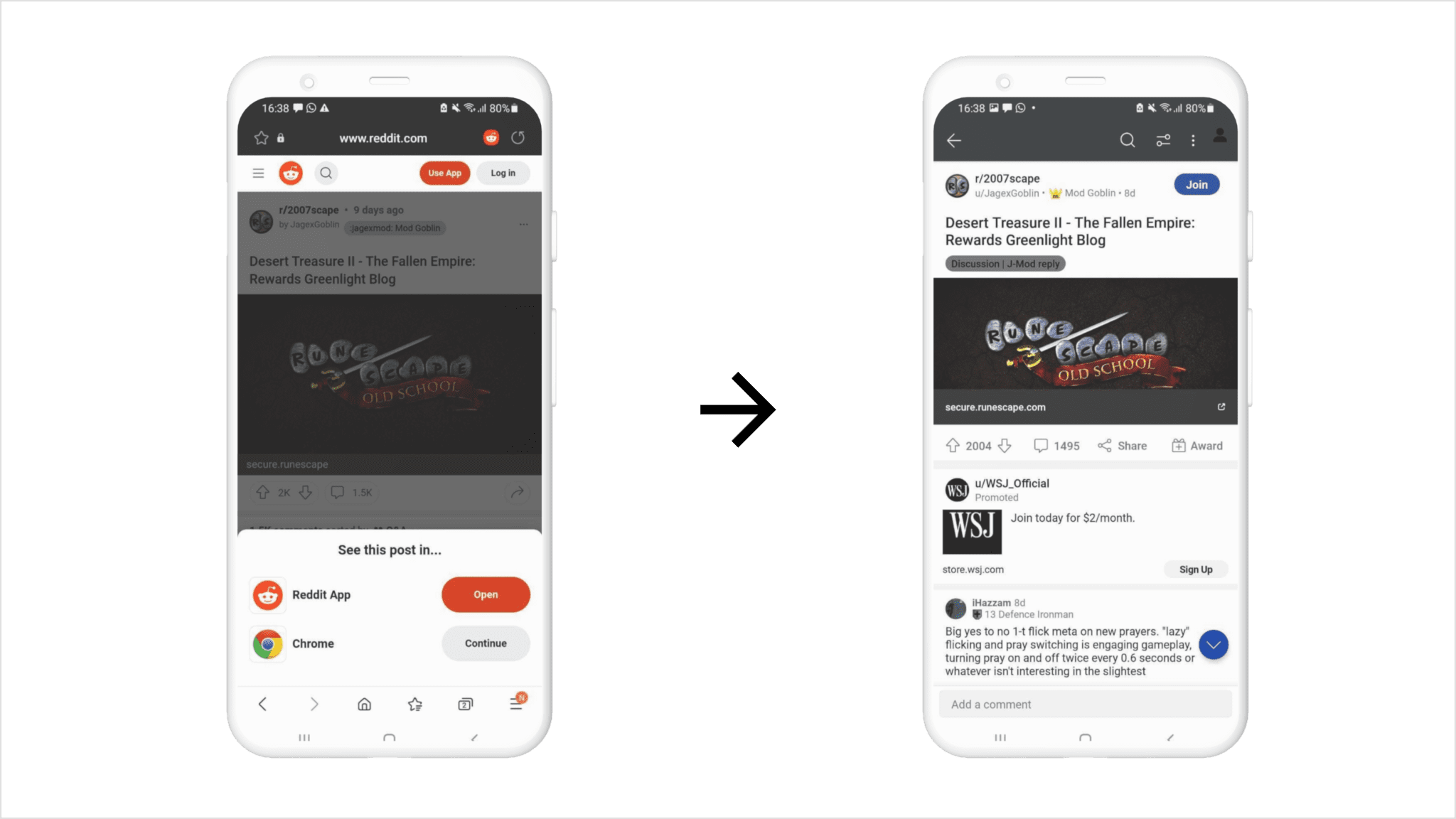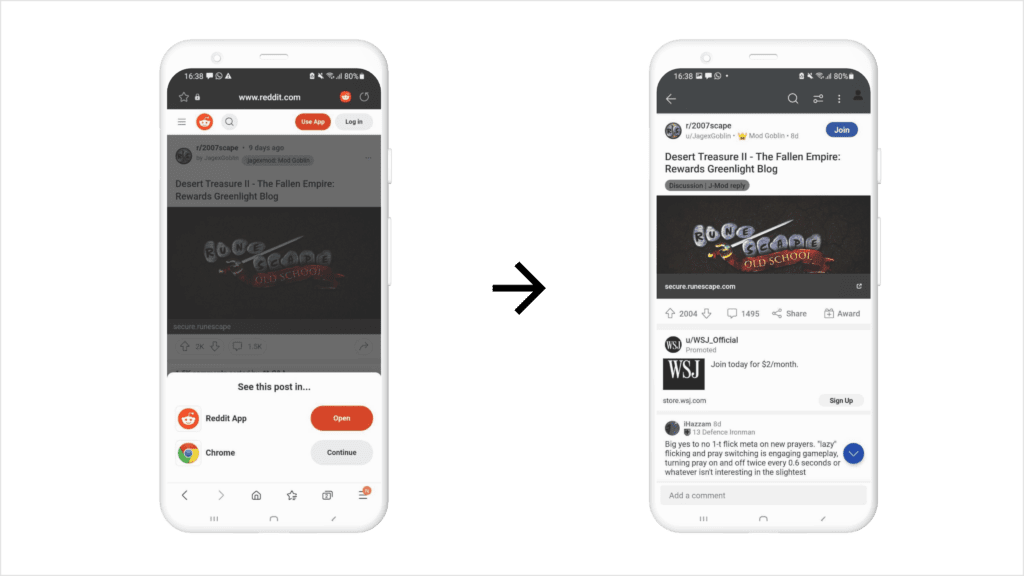 Of all UX design trends, if there is one experience that offers an easy way to switch through applications, then it's a cross-platform experience. For example, when you open a zoom meeting link in the browser and it actually opens up in the zoom application. You can also take advantage of Apple devices and enjoy the usability experience across all Apple devices. Giants such as Google and Facebook have also integrated such experiences into their space to give users that 'extra usability' feature.
Designers are now on the lookout for making extreme changes to their cross-platform designs to give users increased usability.
Pros
It creates a seamless cross-platform experience among different devices and platforms without leading users to confusion and frustration.
Cross Platform User Experience can save tons of time and money for brands as only a single Design is needed for multiple platforms and devices.
Cons
Data sometimes gets manipulated to show only positive figures as compared to negative ones.
Overreliance on data can sometimes lead to poor visuals, unorganized layouts, and poor display.
8. Card UI Component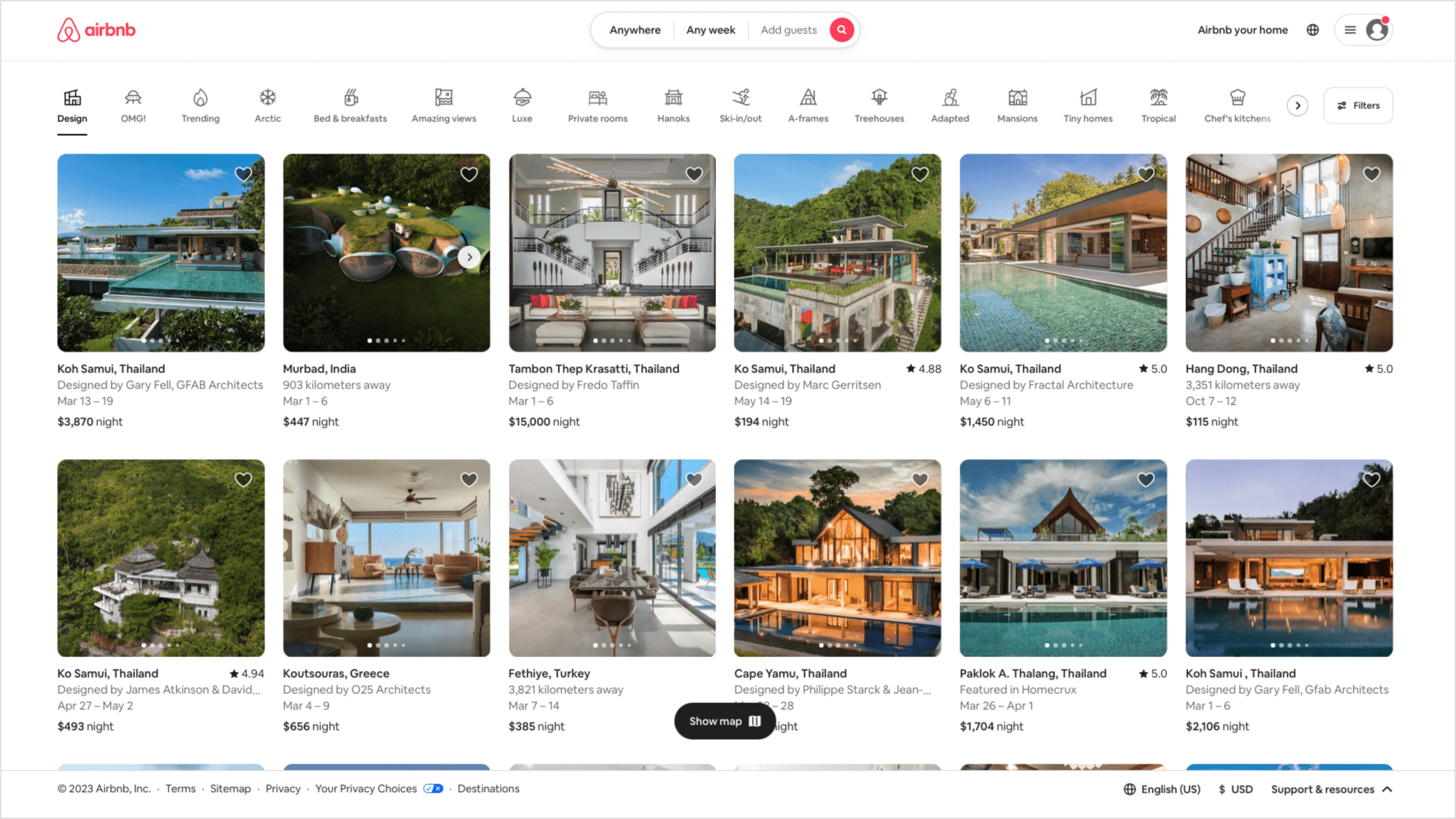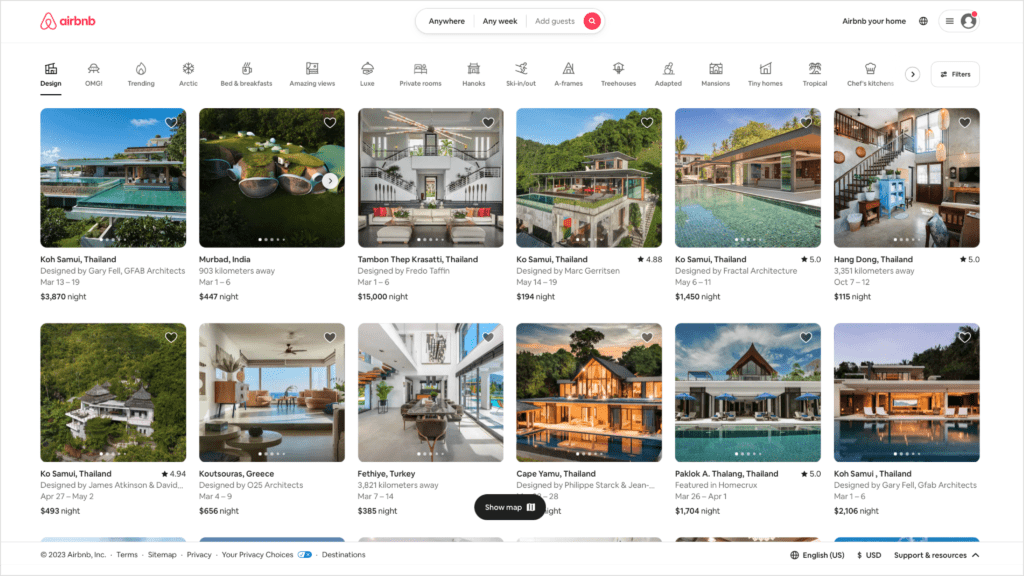 The card components are one of the most exciting features of UX design trends because they make usage fun. They are mostly made of rectangular digital cards containing texts, images, or links. Just like they are used in the websites like Airbnb for visitors to look at individual components. It just organizes things so beautifully using the color codes to differentiate.
Card components make the UI so pleasing to the eyes as it classifies all the to-dos in a neat way. This has two advantages, first, you don't have to look around and waste time, and second, it is easy to manage. That means you will have the flexibility to divide your work in whatever way suits you. This will result in an increase in productivity at work or even your own personal use.
There are a plethora of users who are in search of such UX design trends that help organize their stuff. Due to the increased workload, it gets challenging to keep track of all the tasks. Card UI Components prove to be a big help when you find yourself stuck in a situation like that. If you want to make your life easier, then you need to start using software supporting Card Components.
Pros
Card Components provide information in an easily understandable format to the audience.
Cards are visually appealing, they capture the attention of the audience and are helpful in achieving responsive design.
Cons
Overusing the Cards can decrease the user experience and become overwhelming.
9. Micro-Interactions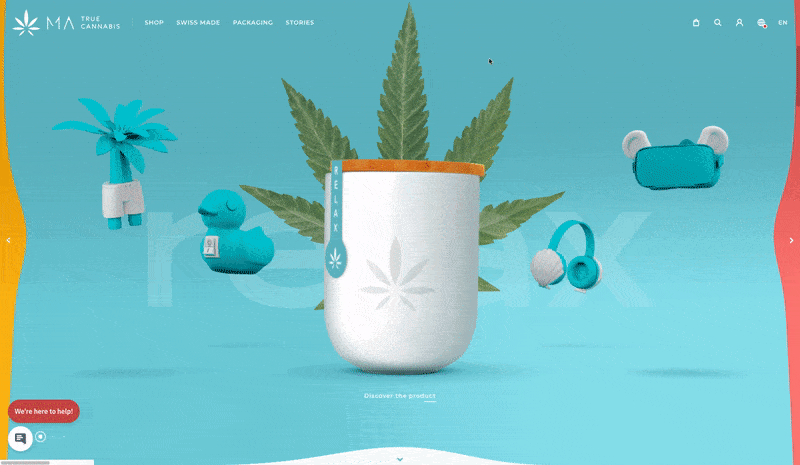 There are two kinds of Micro-Interactions namely user-triggered and system-triggered. User-triggered interactions are based on users' actions such as clicking, scrolling, and navigating. Whereas system interactions are limited and deal with popups and notifications.
The micro-interactions allow humans to talk to computers and assign tasks. Without these interactions, humans would misunderstand different functions with the possibility of not knowing how to perform them. So, to tackle computers, the proper use of micro-interactions saves your day.
The UX design trends have gone a long way in accommodating human actions, and it gets better each day.
Pros
Comfort for the eyes and easy to differentiate between the elements.
Performing tasks rather quickly and eliminating the chances of error.
Cons
Old users might face difficulties in understanding the functionality of advanced interactions.
Unlike other UX design trends, micro-interactions make use of advanced techniques that often make users click on a different button.
10. Universal, Inclusive, Accessibility Becomes the Norm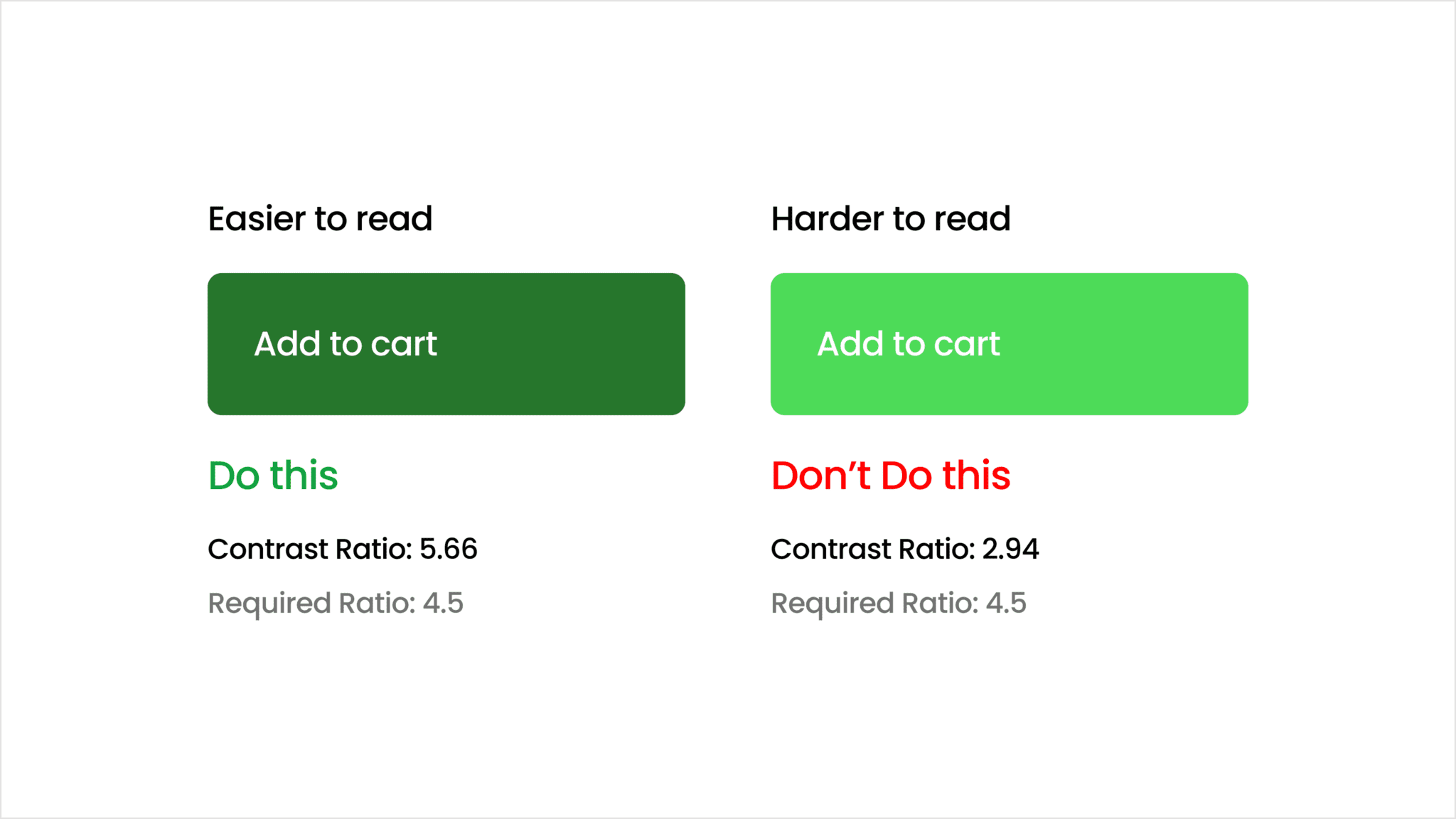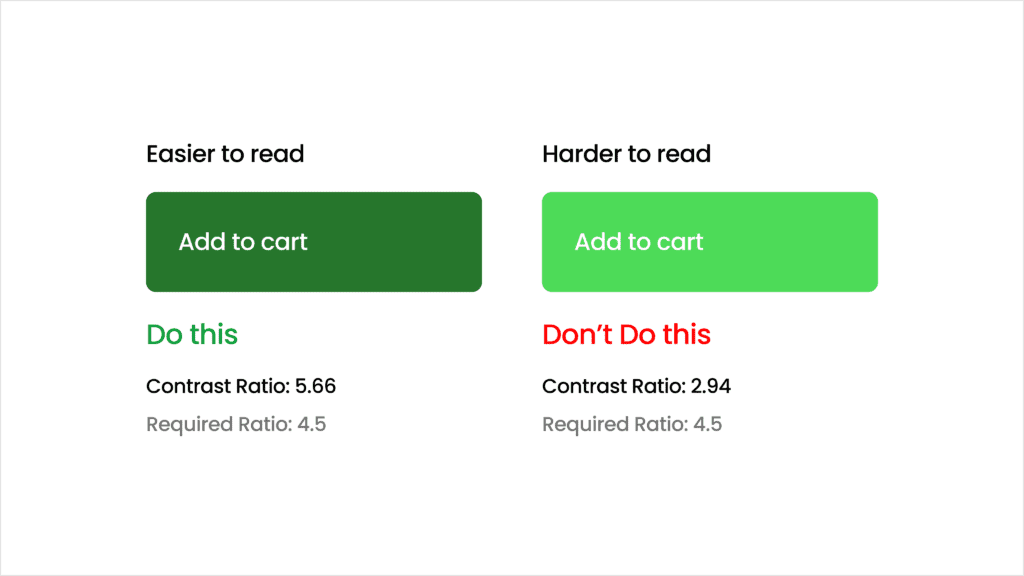 With the abundance of design techniques, the laws have also become stricter, by looking at the ever-increasing user base. Now, accessibility is taken more seriously than ever as it has become a legal thing now.
The laws have changed to the extent that recently a blind man sued Dominoes for not being able to order a pizza even though he used a screen reader. It all goes down to accessibility issues, if you are not taking care of them then you are very likely to meet the same fate.
However, by using certain disability tools you can have an idea of the user behavior and you can implement this strategy in your product.
Also, you should use the following techniques as well:
Proper Use of Headings
Use of Optimal Font
Adequate White Spaces
Clear labels of Videos and Images
Full attention to minor details
Importance of UX Design Trends
The importance of UX design trends has exceeded expectations, and they have become a part of the law in no time. Accessibility laws are getting more robust with every passing day and you need to start changing your strategies. If you get late with the implementation of different strategies, then you might be overtaken by your competitors.
There's a grave need to be extra careful while designing your product as users can use their legal rights if they feel so. To avoid that situation, you have to start making designs that are highly usable. Keep in mind, not just usable designs will do the task, it has got to pass every feature and overall accessibility.
Pros
Extra care is given to accessibility because that's how things meet high standards of UX design trends.
Because of strict laws, things have started to shape up in a more advanced way.
Cons
Getting penalized because users failed to understand your product brings down your morale.
Miscalculation of budgeting is very likely to happen because you may need to revise multiple times to be in accordance with the law.
11. Hyper-Personalization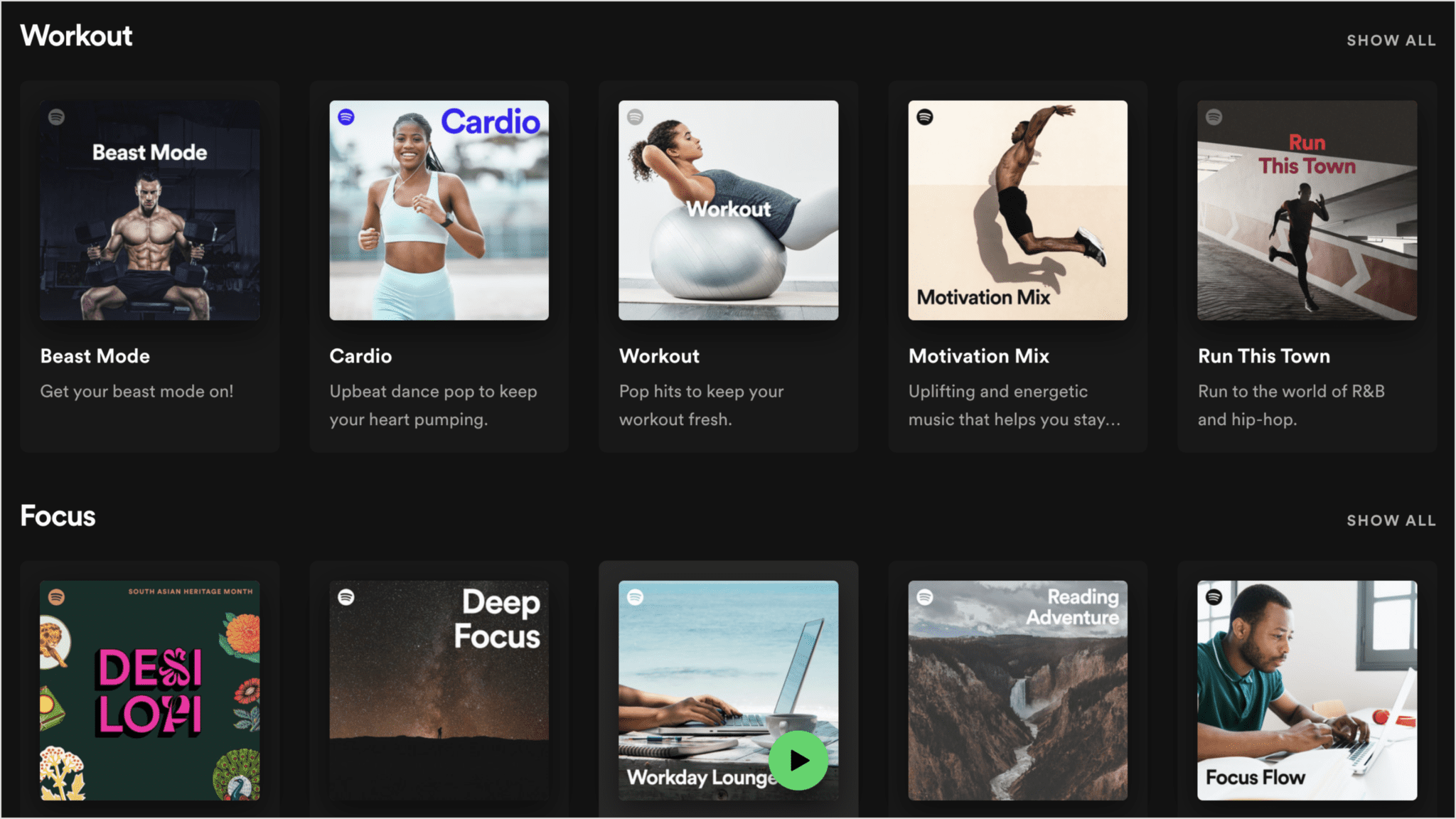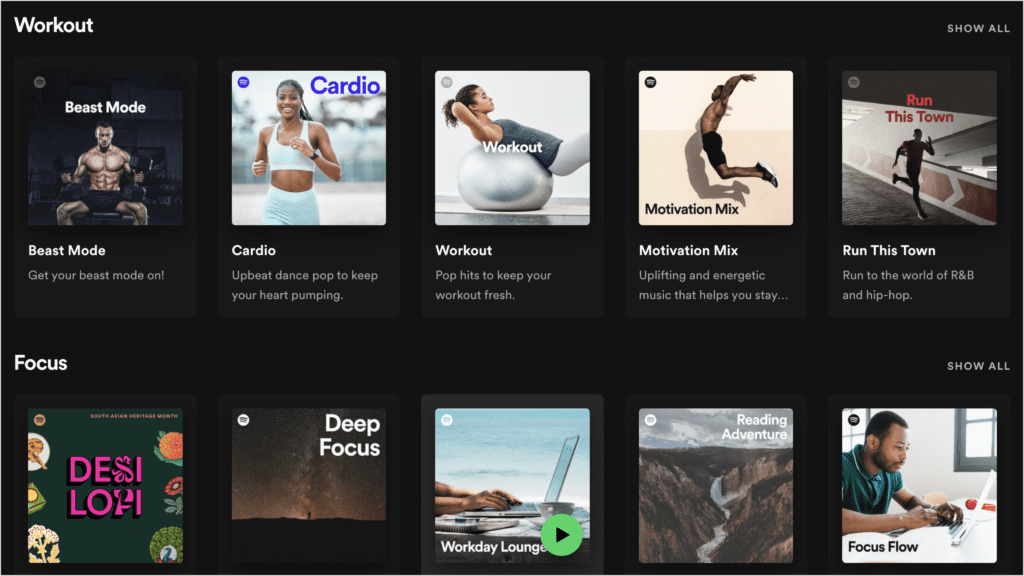 This UX design trend refers to a highly personalized experience where things are made just for you. With machine learning and AI, users are now given the most personalized experience possible. This includes showing them things based on their choices and needs. They are even shown targeted ads that are related to their respective locations.
Hyper-personalization is a thing that is getting deeper with the passing of time, and we have to see more of it. Just last year, there was a hype that whatever we search or think about starts getting in our suggested results. This notion holds true because these experiences are really becoming a thing of our survival. Because of it, we see so many ideas we never thought of.
This newly ingested personal experience is gradually becoming a necessity of life. UX design trends are finding more room to grow by becoming too personal for each individual.
The too-personal nature makes a few users uncomfortable, but this feature is making the lives of millions easier out there. We all are victims of it and I am sure a big part of us enjoys it.
Pros
We get to see what we want to see, and nothing can be more convenient than finding your choice without even searching.
A number of creative ideas unfold before you, that help us in knowing more about your interests.
Cons
People often feel insecure about their privacy being breached and that too on an online platform.
Personally targeted ads might deviate your mind, and get you indulged in activities that waste your precious time.
Qualitative UX Research
Conducting product design research to find new ways to UX design trends helps in keeping up with the ever-changing design industry. Creating values and giving a new touch to old designs are factors that contribute to the quality of UX trends.
To improve the future of UI, it is important to have a deep analysis of every aspect that makes designs usable.
Such as:
Effectiveness
Efficiency
Engagement
Error Reduction
There may be more factors that contribute to the quality of designs, but these four are compulsory. With the help of these four elements, a design can achieve its target easily and users would be satisfied.
As a designer, your objective is done once you get users to like your designed products. There is a wide range of research techniques that designers use to find out more about hidden tactics. Those tactics have the ability to make your design more powerful.
A design shouldn't be just a design, it should hold meaning to it, and this notion is achieved through knowledge. The knowledge that can be gained through qualitative UX research needs to be done with total peace of mind. Don't forget to refine your findings in order to sound unique and be different from your competitors. Leaving behind competition can take you to the top for which you have strived.
Final Words
The ever-changing UX design trends will have a bigger impact in 2023 from what we have already seen in the first two months. We have absolutely no idea what the rest of the year holds for us, but this is for sure, it is going to be terrific for UX industry trends.
When we look at the trends one by one then we can see how beautifully they have evolved over the years. These trends have slowly found their way to becoming a fundamental part of our lives. There are numerous UX design trends that might not be covered here, but they all are closely related.
The UX design trends that we know today have opened up new dimensions in the design industry. Now, we are more blessed to see the implementation of unique usability that has made usage so easy. Even people with different abilities can leverage the world of the internet as there are techniques to accommodate all.

All modern UX design trends differ from one another, as designers tend to give new experiences to users every time. For your convenience, you can look at the different UX trends case study examples for inspiration for your own designs.