10 UX Design Companies in San Francisco to work With in 2021
Muzammil Kesrani
Jan 23, 2021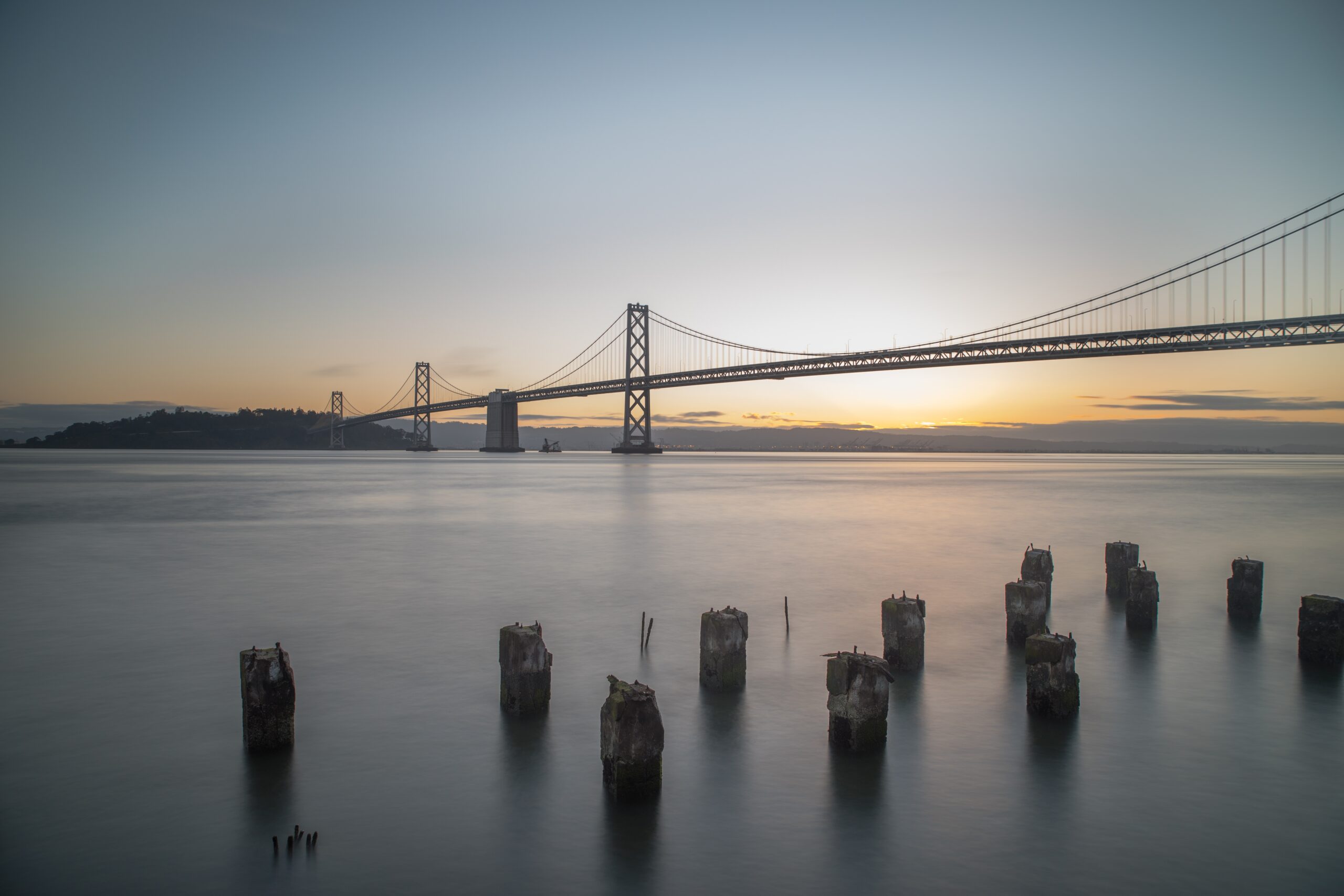 As the CEO of an on-demand UI/UX Design & Frontend Engineering company, I would like to share my thoughts about the top UX design companies in San Francisco.
When a company strives to merge the artistic and consumer-based elements of a good design with a sturdy and high-quality software product, you gain a UX design that revolutionizes the world.
UX is getting very crucial these days. The future of modern Tech products will heavily rely on crisp and effective User Experience that will lead users towards ease and hence, successful conversions.
In this article, first, I'll talk about my pick of the top 10 UX design agencies in San Francisco. Later, I'll talk about how you can choose the right one for you
Here you go with the list of my picked UX companies
1. Neuron: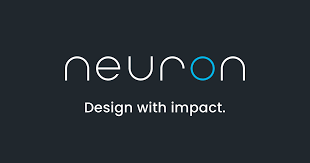 A company right in the heart of Silicon Valley, Neuron is the true boutique venture. Their clientele will explain their niche to you. They are working for Ford Models, Aeolus Robotics, and Projects for Good. Rather than competing for the attention of standard major brands, they went for tough projects.
'Projects for Good' is known for its AI-based, sophisticated products and they are also working with Vivint Smart Home. The company is strongly recommended for AI products, detail-oriented work results, and a strong focus on delivering futuristic AI products for the clients.
2. Denovers: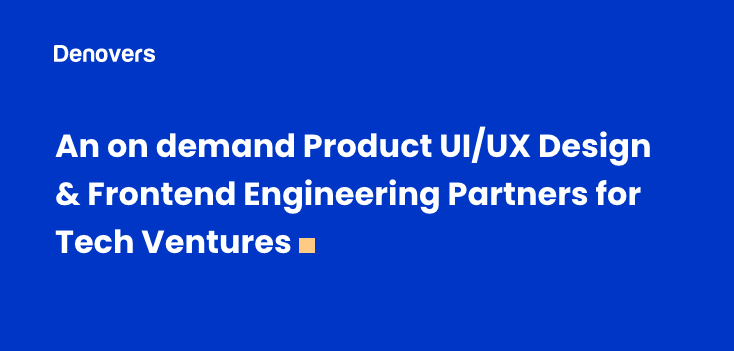 I might be biased about writing about my company Denovers – an on-demand UI/UX Design & Frontend Engineering company; but it's one of the fastest-growing companies in town – working directly with startups and Enterprises all across the globe.
We are working on a slightly different model, where we work as the long term Design partner on a monthly basis with funded startups and Enterprises, operating as their experience design wing. The interesting part is, we bundle up Frontend Engineering (React / Vue.js) with UI/UX Design, which frees up with our clients in focusing on the core backend engine part. They do what they are good at and we do what we are best at – Together the outcome is a high-quality tech product.
As we go with monthly, unlimited kind of engagement with our clients, it gives them peace of mind for the whole month in a cost-effective manner. With us, they get an entire Experience Design and Frontend Engineering ecosystem at their doorstep.
Recently we partnered up with a top FMCG to bring AI-Powered Digital transformation into their workflows.
And yes, we have 5-star ratings on the clutch. We are happy to share more – Get in touch with us. Ask any questions and our team will reach out to you.
3. Emerge: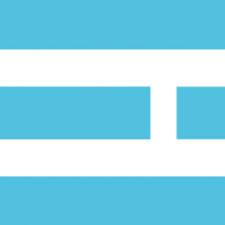 If you are looking for product diversity, Emerge has Nike and Stanford University both on its credit. University websites are a maze of information and have to be user-friendly to a wide range of users from present-day students to visitors to parents.
The company is not based in Silicon Valley, Emerge is located in Portland. But it is highly regarded by Silicon Valley-based developers and consumers. Emerge has a way to effectively deliver these results as well as the pop- culture-based and futuristic Nike. You will get era-defining content right alongside a highly complex matrix all delivered by one brand.
The client reviews of the company insist on the irrefutable quality of the software products, such as specialized websites, apps, and mobile products. Emerge is a complete UX company that delivers high quality and industry competitive results.
4. Clay: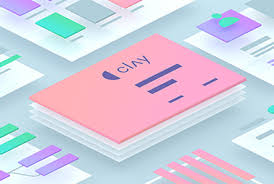 One of the best UX/UI design companies in San Francisco, Clay develops UX design, brand identity, and digital products for their clients. The company was created in 2009 and has 30 people who work with the best names in the market.
They were recently hailed for their work with a security company where they created a mobile user interface for two applications. These mobile apps focused on identity theft protection and anti-phishing online. Clay has developed a seamless design that made the products exceptionally successful in the highly competitive world of mobile apps.
They have fancy clients including Slack, Google, Amazon, Facebook, Coinbase, and others. They are known for their simple and easy to use design ideas with simple execution. Their end products are long-lasting and usually groundbreaking.
5. Momentum Design Lab: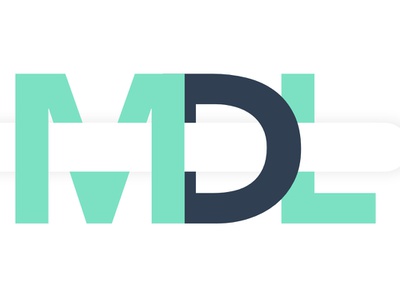 Here is a UX company that works effectively in Silicon Valley and has been around for twenty years. Momentum Design Lab has groundbreaking clientele such as SAP, Oracle, Walmart, and Adobe. The products they develop are groundbreaking software and high-end graphics developing portals where experts in the industry present their work.
Their main work focuses on UX/UC design but at the level of Mastercard, their products are truly groundbreaking. They are considered highly responsive and work on closely bounded schedules that help deliver complex products to the consumers on time.
6. Lollypop Design Studio: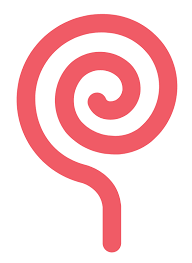 Looking for a good remote working company? We have Lollypop Design Studio for you, the company is based in the US and India. It has a total of 80 employees presently and most famous entrepreneurial ventures are using its services.
Their clientele includes Myntra, Narayana Health, and other major institutions. They are known for their productivity, creative approach, and high quality of delivery. They are seen as an effective UX product solution for everyday entrepreneurs who need high-quality products for their ventures.
7. Guidea:

Guidea is mostly considered high value for its Theresa Neil Design banner as TND is their mother company. The company is based in Austin, Texas, and also has an office in San Francisco. They have a small team of 33 people dedicates to developing UX/UI solutions for one of a kind products.
They developed a UX/UI redesign for a map software company and transformed the website entirely. The product has no simplified for the clients and is gaining increased conversions. The company works with financial services, consumer products, service industries, and healthcare brands to deliver UX solutions.
8. UXREACTOR:

A highly regarded UX design company with Tesla as their client, UXReactor is based in Pleasanton, California. They have an offshore office in Hyderabad, Inda as will and a massive staff of 80 people across the world. They work on business consulting, UX design, digital strategy, and other similar solutions.
UXReactor mostly helps B2B software company in developing its customer-facing software solutions. They conduct extensive user research and identify customer pain points. Then they find effective solutions that provide an improved user experience for the brand. Their ultra-fancy clients include Citrix, CDW, Tesla, and American Express!
9. 415AGENCY:

415Agency was launched in San Francisco in 2004 and has only 6 members in the team. They have worked on mobile app development for healthcare startups and they conceptualized, designed, and developed mobile apps for healthcare. They created an app, for example, that worked in alignment with the health monitoring hardware device.
Their clients are not too fancy and include Jammy, Luna, Zen Supplies, Wheely's Café, and others. If you have a small budget but need to ensure the quality of the product, then 415Agency is the best company for you to get your product developed.
10. WANDR:

WNADR is based in Los Angeles and is relatively new on the digital spectrum. They have a well-celebrated team of 14 people who focus on basic digital UX/UI designing. They work will small businesses and provide expert solutions in healthcare, medicine, and business-based products.
They were recently noticed for a meal prep delivery service website that they designed in recent years. They gave the website a more professional appearance and a stronger brand identity. Their portfolio has some fancy names mixed with local clients, such as IBM, Geico, Capital Group, and Burt's Bees. They will nearly guarantee an increase in conversion and traffic with a clear reduction in bounce rate on your website.
We talked about my pick of the top 10 UX Agencies in Sanfrancisco, now let's discuss the parameters you can consider while choosing the right one for your company.
How Do You Know That You Have Chosen the Right Company?
You are looking for the perfect design partner for your Tech startup, but the diverse range of options is confusing. That is a common issue that we see with clients regularly. Clients are connected to a range of UX companies and feel baffled as to which is the best one.
The answer to that question is simple enough; your gut feeling is your best guide. Many times the fancy names are not what you are looking for. Instead, you are looking for a small group of dedicated people who can execute your vision precisely.
There are three factors to watch out for when you are hiring a UX company;
Check their client list:
Client lists are a strong barometer of how the clients see your work and a good agency keeps its clients happy. You do not need to find companies with major brands, instead, look for a client list that benefited from their work in a true fashion.
If you know a small enterprise that has seen a distinct increase in conversion rate due to its new and evolved website or mobile app, then you should certainly pursue their UX contractors for your project.
A good UX design is a door from the mind of the creator to the fingers of the consumers. If you can see clearly how their former clients gained clear benefit from the UX design, only then you should hire the company.
Case Studies are Important:
Client case studies are the most popular self-promotional content marketing.

Neil Patel
A good UX company will be able to explain its process in layman's terms. Most companies achieve the task by developing case studies that help the world see them in a better light. Case studies are the way for a company to showcase its work and help its clients understand how the company approaches a project.
Read and review their case studies and see how they approach their client's project. If you like any idea in their client's product, share your interest with the company. The more detailed and introspective your brief is, the better they will deliver the results. Take care to look at their steps in the process and share ideas for how to increase value in those steps.
See their collaboration process with the client
The most important part is peace of mind for you. For this, you need to see what are the operating procedures of the vendor you are looking at? Do they give you a dedicated account manager along with a dedicated designer or an engineer?
Are they willing to collaborate with you on the tools you are comfortable with? We have often seen clients and vendors having a deadlock on these operational and logistical issues.
That's why at Denovers, we came up with a very simplified model of engagement with clients. We work with them on a monthly basis at a fixed price. We collaborate with them on slack tasks are managed on Trello or Asana. It makes collaboration very intuitive.
Conclusion
So here were my two cents regarding the most highly regarded and well-respected companies in the Silicon Valley that you can peruse. Your right company will have the solutions that will help your tech product grow.
Searching for the right Design Partner?
Get in touch and see how we can solve your product problems with an intuitive Design. We will be there for you, work closely with your developers on a long term basis. We will be your design partners.