Designing Conversational AI-Based Enterprise Doc Editor for Lawyers
Muzammil Kesrani
Sep 28, 2020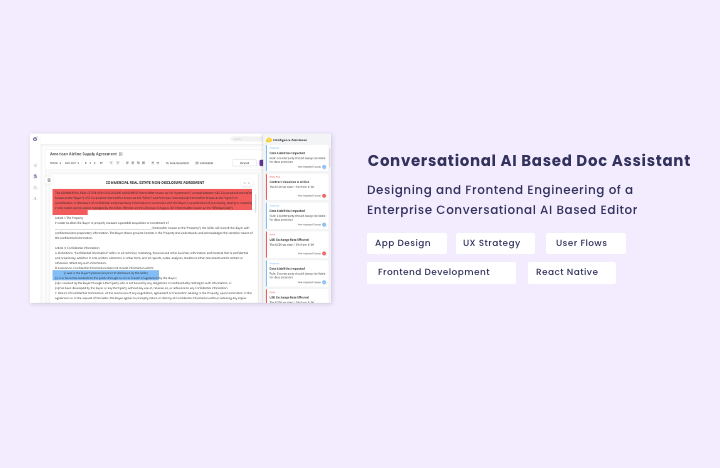 AI will drive the Fourth Industrial Revolution and will definitely impact all industries, the law industry is of no exception.
Introduction
We Partner up with the team of forward-thinking professionals for building a first of its kind, Conversational AI-Based Enterprise Doc Editor for Lawyers.
Problem Statement
Lawyers have to go through an extensive process of writing, editing, and managing legal contracts. They have to manually manage a huge clause library and have to memorize them. There are situations when they forgot some critical points which in legal terms, can result in a huge potential loss.
Goal
The goal of the project was to make easy contract management, determine to uncover insights about the contract health, analyze and minimize the risk associated with the contract, and fully automate the contract process flow.
Challenge
Our User Persona, Lawyers, are already familiar with the traditional doc writing tools. We have to take care of the "Obvious UX" philosophy here and have to build something which shouldn't feel like an entirely new thing to our ideal users.
So the challenge here is to build something Intuitive & user friendly, incorporating all of that AI Intelligence with a familiarity feeling for users.
The Process – Mind-mapping
We, the bunch of Product folks at Denovers, love the idea of converting and translating just thoughts in our client's mind into a reality. After some discovery workshops with clients, we came to the following Mindmap.
Spreading Thoughts on the Paper
At Denovers, we are always very excited & Pumped up when we start converting ideas in our Client's head into a reality.
Taking the mind-map, we started drawing some sketches with pen and paper. As per the mind-map, we gave four tabs to the navigation bar with Mission Control at the top.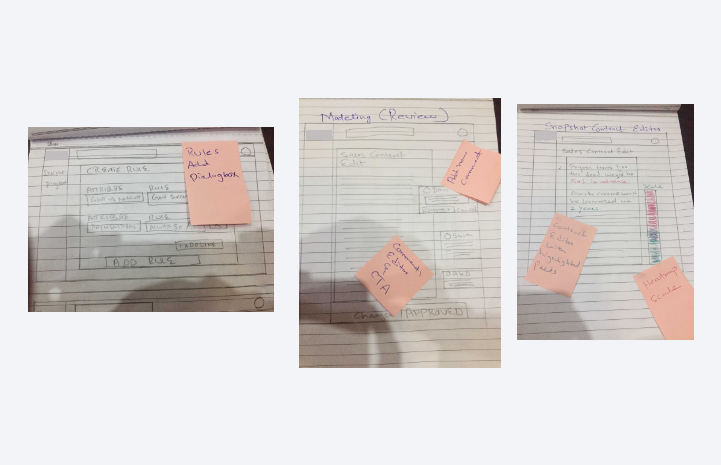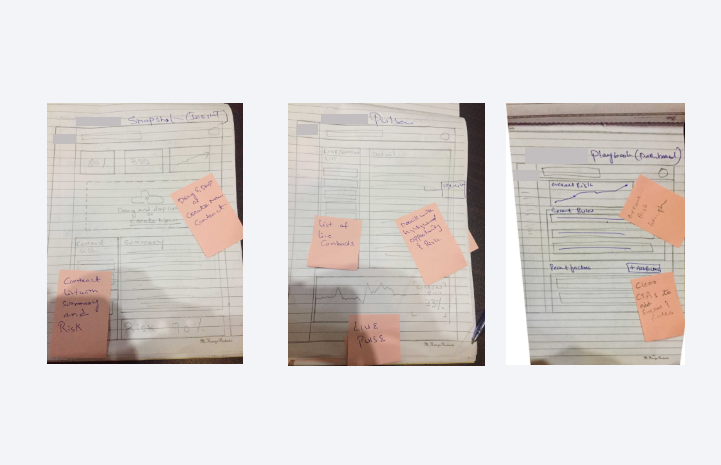 Wireframing
Once we had bunch of few iterations on board and paper, we decided to jump into XD to design Mid Fi Mockups.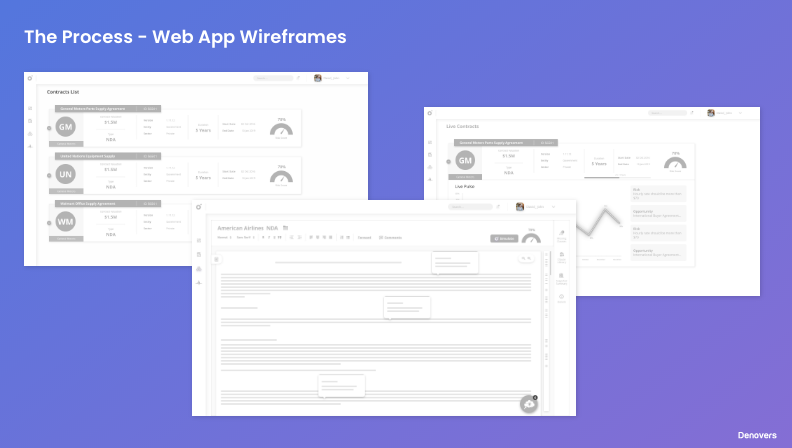 High Fi Mockups, UI Design
Finally, we started giving birth to the wireframes. We continuously tested this with our users to get some real feedback.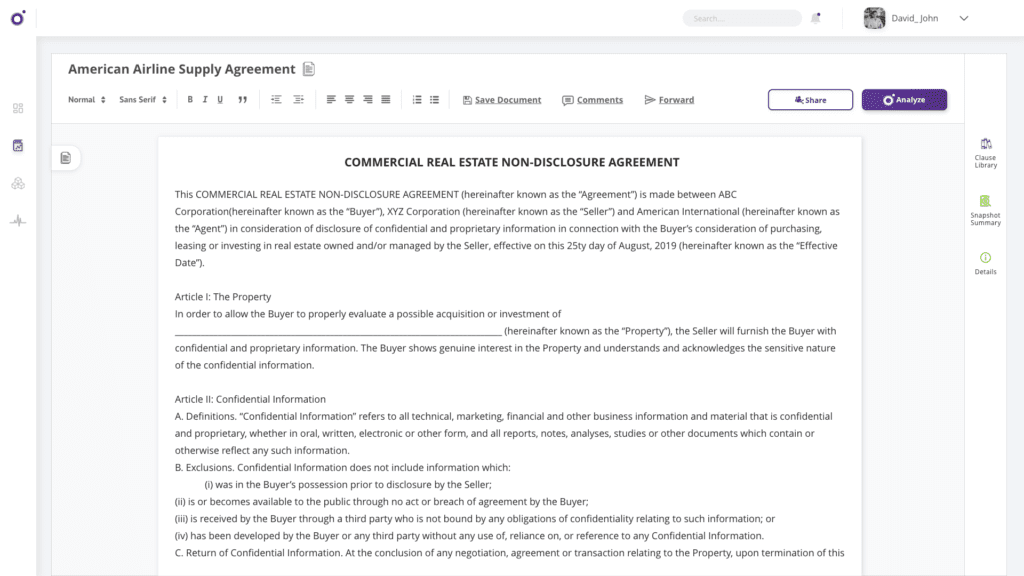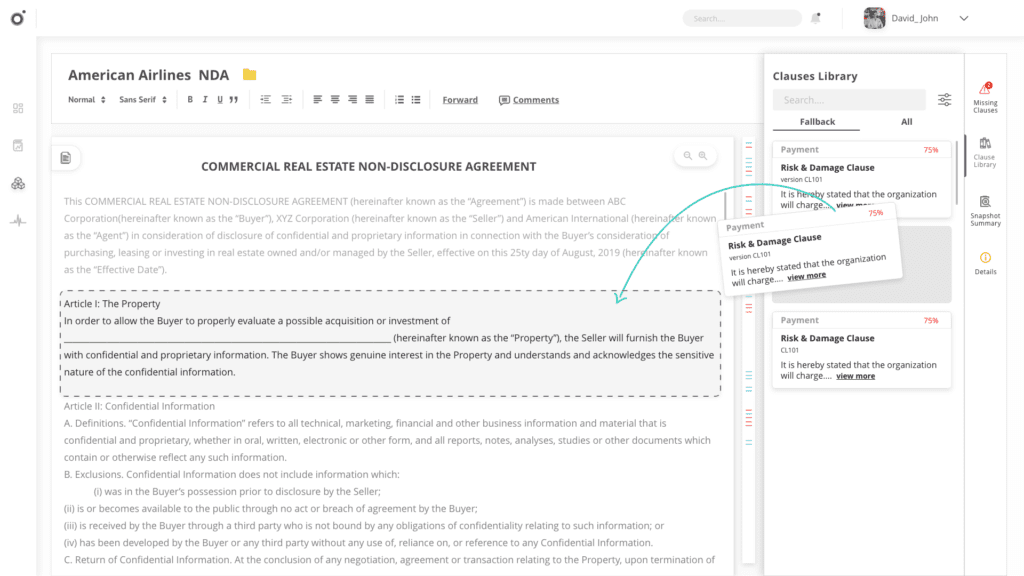 Designing Conversational AI Experience
Now the next step was to design a Conversational AI Experience, which was the core of the System.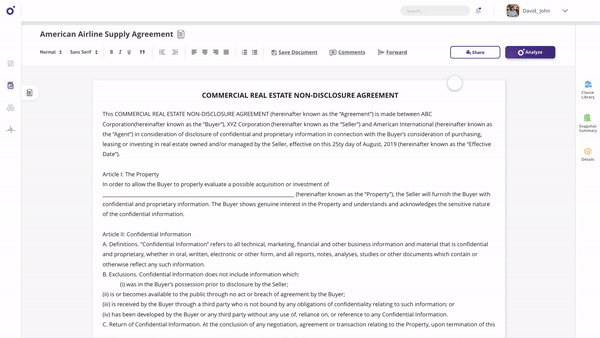 We Introduced the AI Mascot, which designed in a way to guide the contract writers continuously, giving them critical suggestions.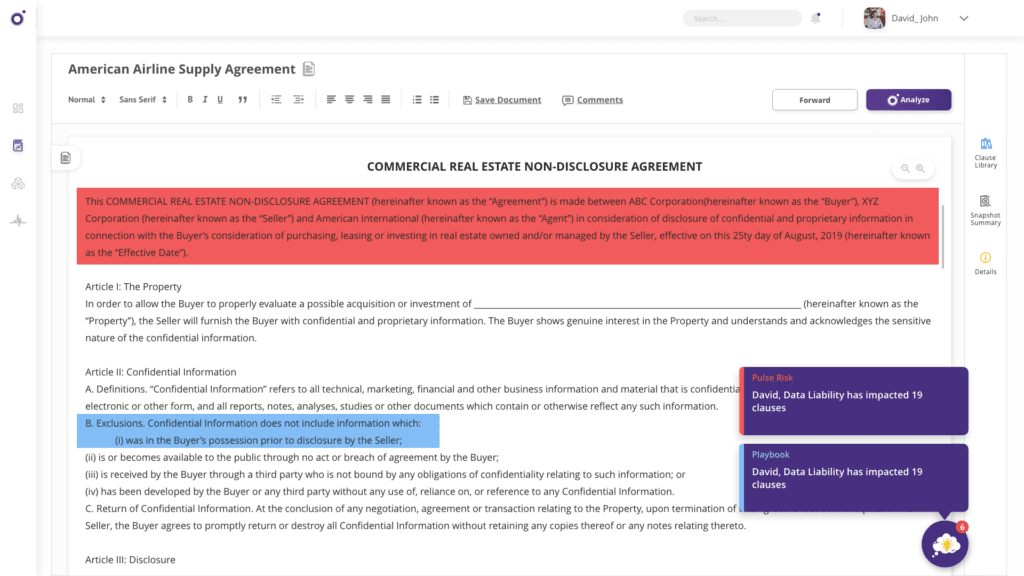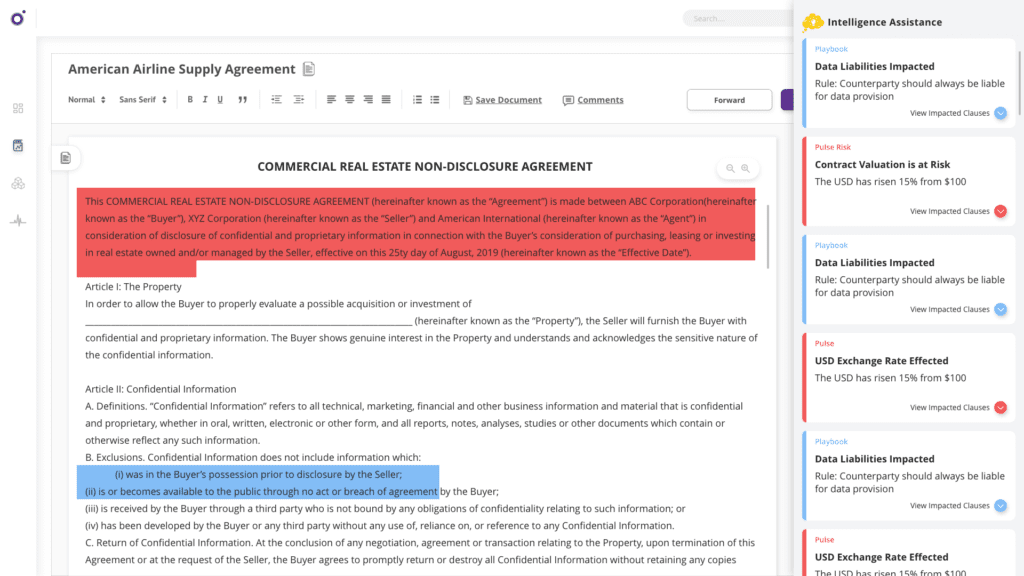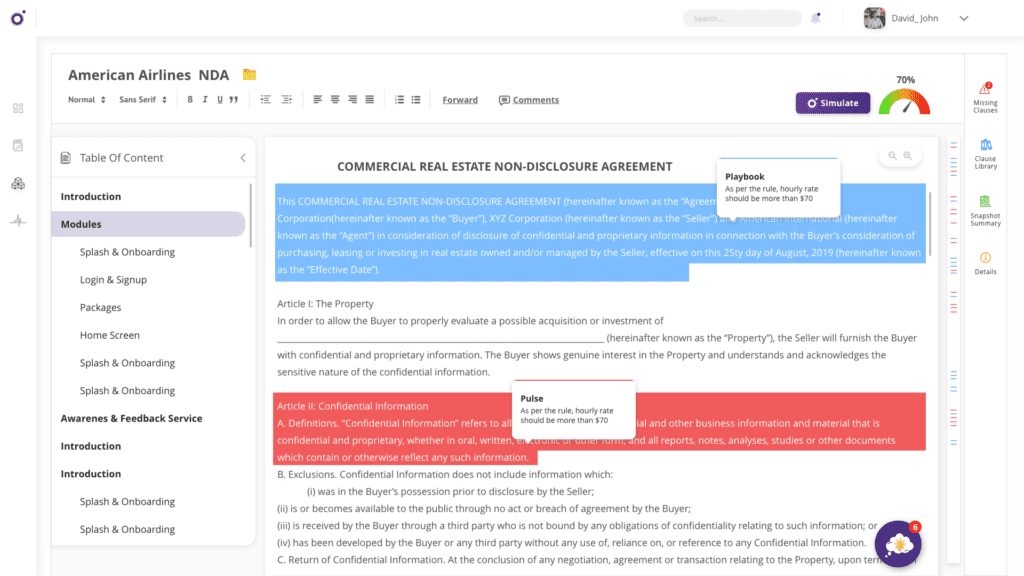 Frontend Engineering in React.JS (Mastering Draft.js)
The next challenge was to pull it off in terms of Frontend Engineering. We collaborated with Developers another firm that was responsible for building an AI Engine and writing backend APIs on top of it.
This App was Editor heavy App which means we have to choose a library carefully. After thorough research, we decided to go with React.js for the overall Application and Draft.js for the Editor.
Conclusion
Designing is our passion and this project was very exciting and challenging at the same time. In the end we were able to pull off that we are sure this Application will be a revolutionary product in the law industry.
Looking for an Exceptional UI/UX Design & Frontend Engineering? Request a trial now.